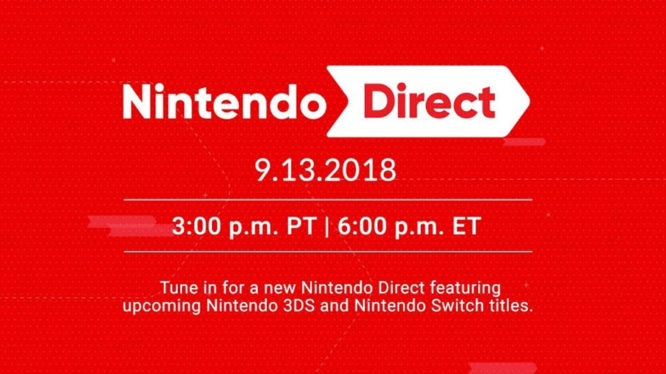 Nintendo has confirmed that last week's Nintendo Direct will instead air tomorrow, September 13th, 2018. Despite the delay, the Direct is still set to be a 35-minute presentation covering both Nintendo Switch and 3DS titles.
As always, the Direct will be simultaneously available to watch globally at the following times:
11:00 p.m. (BST)
Midnight on the 14th (CEST)
3:00 p.m. (PST)
6:00 p.m. (EST)
8:00 a.m. on the 14th (AEST)
Despite the Direct being delayed, a number of announcements seemingly intended for the original date have already been revealed. Announcements like the LEGO Harry Potter Collection coming to Switch, a port of Civilization VI and the accidental leak of the next Yoshi game's title made headlines even after the event had been postponed.
Given that the Direct's original run-time of 35 minutes remains unchanged, it seems likely that we'll be seeing the original Direct as intended. In addition to seeing new information about games coming to the Nintendo Switch and 3DS, it seems as if Nintendo will finally be giving us more information about Nintendo Switch Online, the paid membership service now set to launch on September 19th, 2018.
Nintendo made the decision to delay last week's Direct after the city of Hokkaido was struck with a powerful earthquake, just days after Japan was hit by the strongest typhoon the country has seen in 25 years.