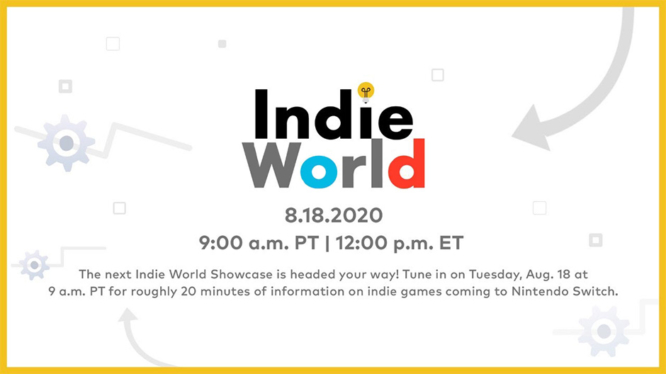 Nindie fans rejoice, as Nintendo will be airing a brand new Indie World showcase tomorrow, on August 18th 2020. The presentation will go live at the following times across the globe:
9am PT
12pm ET
5pm BST
6pm CEST
The upcoming Indie World presentation is set to come packing around 20 minutes of footage and information about indie titles on Nintendo Switch. While no specific games were mentioned in the announcement, there are plenty of potential titles previously revealed to be launching 2020.
From the highly anticipated Hollow Knight sequel "Silksong" to lesser-known games like the dystopian Eastward, as long as it's indie and coming to Switch, anything goes.
So don't forget to tune in to Nintendo's official Indie World showcase page on August 18th 2020 to see what surprises could be coming your way.