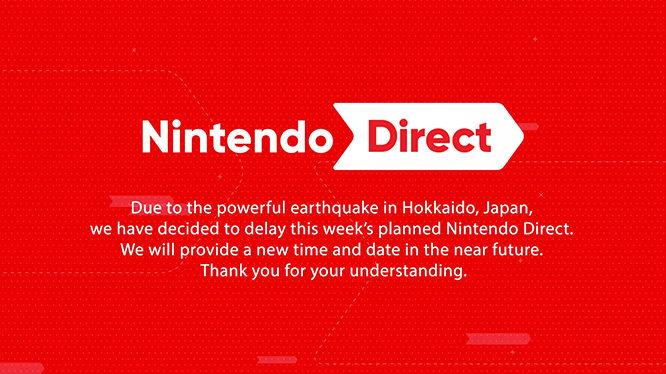 Nintendo has announced that their upcoming September Nintendo Direct will be delayed due to a powerful earthquake striking Hokkaido earlier today. The Direct was originally scheduled to air at 3pm PT / 6pm ET / 11pm BST / Midnight CEST.
The earthquake, which is estimated to have been a magnitude of 6.7, hit approximately 68km south of Sapporo – Japan's fifth most populated city. Triggering multiple landslides and cutting power to homes and hospitals alike; the quake has caused numerous deaths, left more than 100 people injured, and a number of other residence missing.
Nd Cube, a subsidiary of Nintendo and the primary developers of the Mario Party series, has one of its main offices located in Hokkaido's capital city (Sapporo). It's currently unknown how the earthquake has affected the studio or its staff.
The Hokkaido earthquake comes only days after Japan was hit by it's strongest typhoon in 25 years. Known as typhoon "Jebi", the storm caused widespread damage throughout the mainland and even blew the "N" off Nintendo's Kyoto-based headquarters.
Nintendo has stated that a new time a date for the delayed Nintendo Direct will be issued "in the near future".