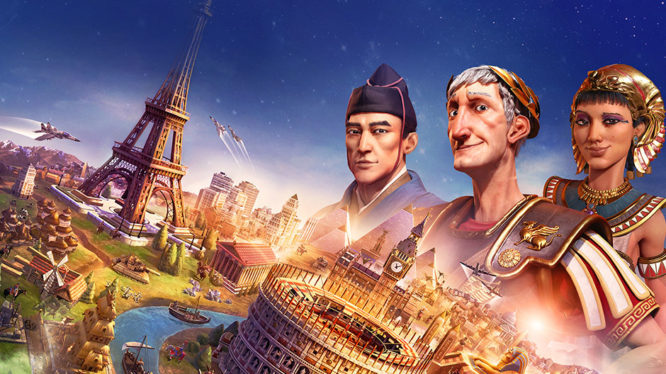 Civilization VI, the turn-based strategy from Fireaxis Games, is heading to Nintendo Switch on November 16th 2018. The upcoming release marks the first time a main-series Civilization title has been available on a Nintendo console since 1991 (when the original launched on SNES).
The Nintendo Switch port of Civilization VI is said to include all past updates, wireless LAN support, and four additional content packs which add new leaders, civilisations, and scenarios (Vikings, Australia, Poland, and Persia and Macedon).
Featuring 24 world leaders to choose from and a variety of differently themed scenarios to play through, the Nintendo Switch release is sure to please new players and Civilization fans alike. Not one to work alone? The Nintendo Switch release will also allow you to play cooperatively with up to 4 friends, or even go head-to-head, in the game's multiplayer mode.
Civilization VI was first released on Windows and MacOS in October 2016, with Linux and iOS ports releasing throughout 2017. Starting off with a basic settlement, players must build up their civilization, survive through the ages, and ultimately become a world power. Building an empire is no easy task though, you'll have to deal with opposing civilizations, explore uncharted lands, and manage everything from the Government to trade deals.
Sid Meier's Civilization VI will launch for Nintendo Switch on November 16th 2018.