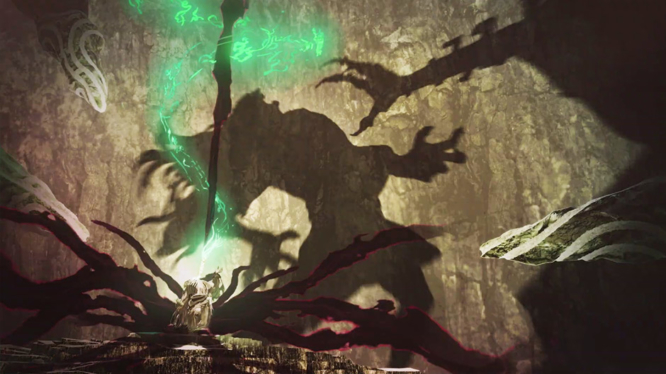 It's been over a year since we last heard about the sequel to Breath of the Wild, but it appears that news about the upcoming Switch title may be closer than we think.
Based on a new European distributor listing update, which went live earlier today, Breath of the Wild 2 will launch on Nintendo Switch in two variants – a standard release and a Collector's Edition. The potential leak comes from WT&T, a company who are probably best known for previously leaking the Nintendo Switch port of The Witcher 3.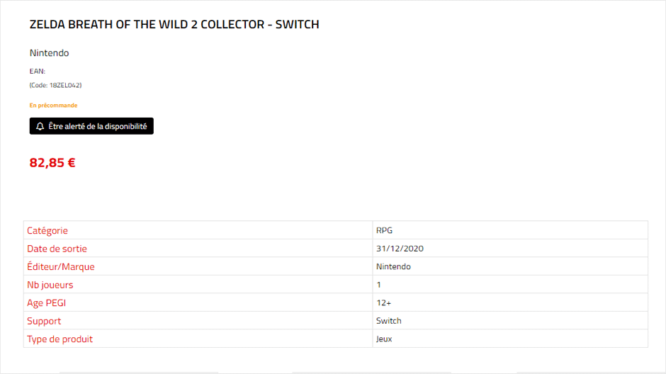 According to WT&T, the Collector's Edition of Breath of the Wild 2 will be price at €82,85 in Europe and the standard release at €69,99. Stock for both versions of the game are also listed as "En précommande" (in pre-order), with the company offering an alert system to notify its clients when stock becomes available.
Despite some of the additional product details clearly being placeholders (as is usual for WT&T), the pricing of the Collectors Edition does seem a bit specific to be one too. While the lack of an EAN code may throw up warnings for some, it is worth noting that they were also missing on the Witcher 3 leak listing.
Interestingly, the potential Breath of the Wild leak comes only days after Amazon UK listed  (and later removed) a Nintendo Switch port of Skyward Sword. While the timing does seem suspicious, it's currently unclear whether or not the two slip-ups are related.
Could Nintendo be gearing up for The Legend of Zelda's 35th anniversary or could both listings be foreshadowing an upcoming Direct? Based on the timing of the product additions, we might not have too long to wait before we finally find out.