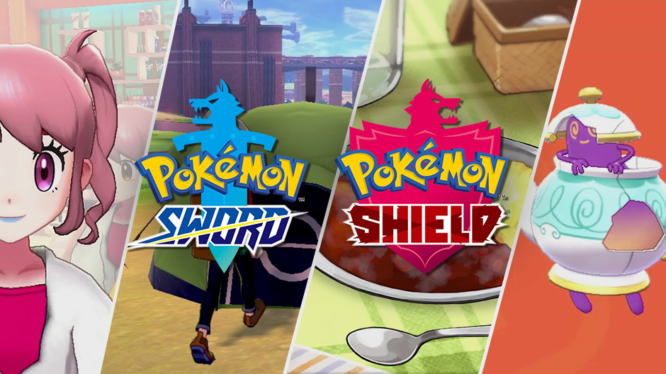 Nintendo's September 2019 Direct presentation just wrapped up and brought with it a whole heap of new Pokémon Sword & Pokémon Shield information. The four main features highlighted during the presentation were character customisation, Pokémon Camp, Curry Rice cooking, and even some new Pokemon!
So let's dive right in…
1. Trainer Customisation
First up is trainer customisation! Although trainer customisation was confirmed before the Direct, details were thin at best. It's now been confirmed that Pokémon Sword & Shield will allow players to pick from a wide variety of different clothes, change their character's hairstyle and colour, and even put on some makeup! Meaning in-game trainers can finally reflect a better representation of the actual player!
2. Pokémon Camp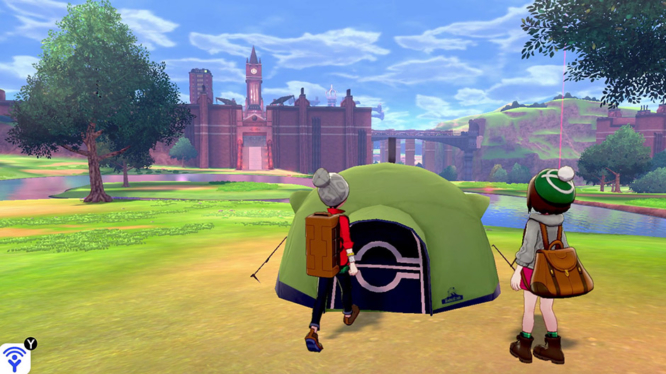 A new feature called "Pokémon Camp" was also showcased during the Direct. Throughout your Galarian journey, players will be able to take their Pokémon to the Pokémon Camp at any time! At the camp, your Pokémon will mingle with other Pokémon, and you can even visit other trainer's camps as well! Up to 4 players and their Pokémon can use a camp at any given time and Pokémon that interact with other could also become stronger in battle!
While at a camp, players will be able to use toys to play with their Pokémon – with the latest Direct showing a trainer playing fetch with Galarian Furret. The in-game menu also showed that by hitting A on the controller, trainers could speak to Pokémon at the camp, either individually or as a group.
3. Cook Curry
What's camping without a little outdoor cooking? While at a Pokémon Camp, players will also be able to try their hand at whipping up a Galarian favourite, Curry Rice! With over 100 recipes to create, you'll be glad to hear that all of your creations will be registered in your Curry Dex for future outings! From fanning the campfire flames to stirring the cooking pot, making curry in Pokémon Sword & Shield is sure to give you and your Joy-Cons' motion sensors a workout.
4. New Pokémon
Some new Pokémon were also unveiled during the Direct presentation:
Polteageist
Measuring 0.2m and weighing it at 0.4kg, Polteageist is a "Black Tea Pokémon" who's body is made from… you guessed it…. tea! Often found making their homes inside restaurant and hotel tableware, Polteageist are often considered a pest in the Galar region.
Polteageist comes packing a special ability called "Weak Armor", which decreases the opposing Pokémon's stats.
Cramorant
Cramorant is a Flying/Water type that packs a powerful punch!  with its exclusive Gulp Missile ability. Described as a "voracious eater", Cramorant comes in at a height of 0.8m and a weighty 18kg.
It's special ability "Gulp Missile" takes advantage of the Surf and Dive moves, allowing Cramorant to swim up back to surface with a catch to spit out at the opponent!
---
Trainers, are you excited for Pokémon Sword and Pokémon Shield? Well, the wait is almost over, because the titles launch worldwide on November 15th 2019!
Pokémon Sword & Shield are both available to pre-order on Amazon for $59.99 / £44.99 and Prime Member in US can snag an additional $10 credit when pre-ordering either title.
Those looking for tips as they venture through Galar (or simply want to bask in the glory of the stunning hardcover design) can also grab a copy of the Official Galar Strategy Guide on Amazon, which is set to launch the same day as the games.
If you want to learn more about Camping in Pokémon Sword and Pokémon Shield then be sure to check out the official "Camp like never before" trailer included below:
Camp like never before in Pokémon Sword & Shield