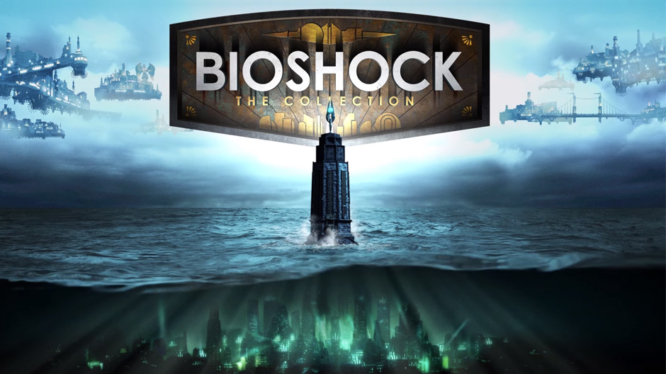 It looks as though the Bioshock Collection will be coming to Nintendo Switch at some point in the future, as four new BioShock ratings have popped up on the Taiwanese games rating board.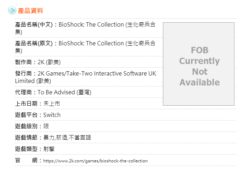 The newly listed ratings, which come before any official announcement, reveal that Nintendo Switch owners could soon be playing remastered versions BioShock 1 and 2, alongside the complete edition of BioShock Infinite.
Amongst the Switch ratings are:
BioShock Remastered
BioShock 2 Remastered
BioShock Infinite: The Complete Edition
BioShock: The Collection
While nothing has been officially confirmed yet, the fact that each game has been given its own rating could suggest that (in addition to buying the entire BioShock collection) individual titles may be available to download separately. Either way, if you're looking to explore the retro-futuristic world of BioShock for the first time, then you'll be pleased to hear that the Collection has got you covered (DLC and all).
News of the BioShock Collection's Nintendo Switch port will surely add additional fuel to the recent rumours of an upcoming Nintendo Direct. Considering the recent Metro Redux distributor leak, the strange happenings with Pikmin 3's website, and a guaranteed Smash DLC fighter reveal by February, I'd be hard-pressed not to agree.
BioShock Remastered, Bioshock 2 Remastered, and BioShock Infinite are heading to Nintendo Switch at some point in future. However, if you're looking pricing and a release date, you'll just have to wait until an official announcement is actually made.