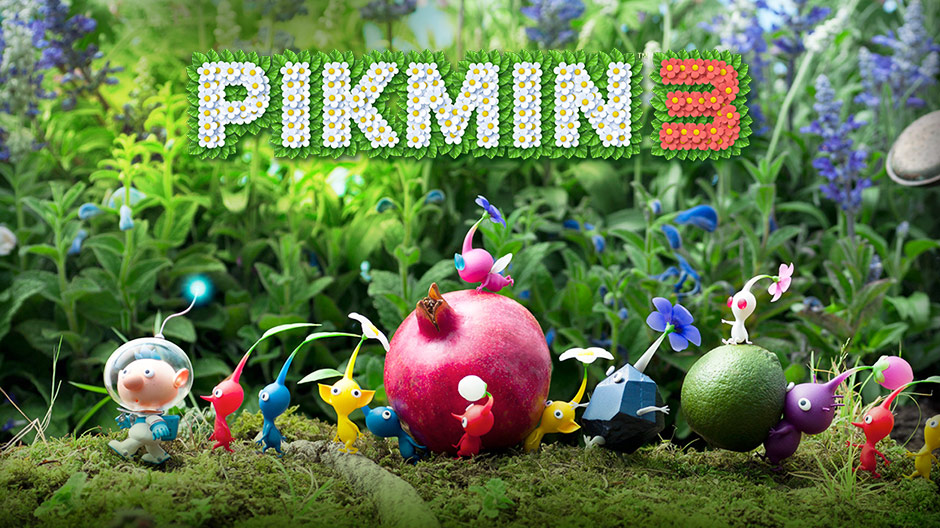 After more than six years of service, Nintendo has finally decided to pull the plug on their official Pikmin 3 promotional website. The URL, which previously hosted a plethora of Pikmin information, now simply redirects to a standard product page.
Having launched in July 2013, a mere week and a half before the game hit Wii U, the official Pikmin 3 website offered fans multiple pages of information about the game and its characters. From Pikminology 101's detailed growing guide to a mission briefing about the game's story, the website was packed with nearly as much useful information as it was lush green scenery.
Flash forward to 2020 and the leafy little site is no more, leaving nothing but broken DLC links on Nintendo's product page in its wake.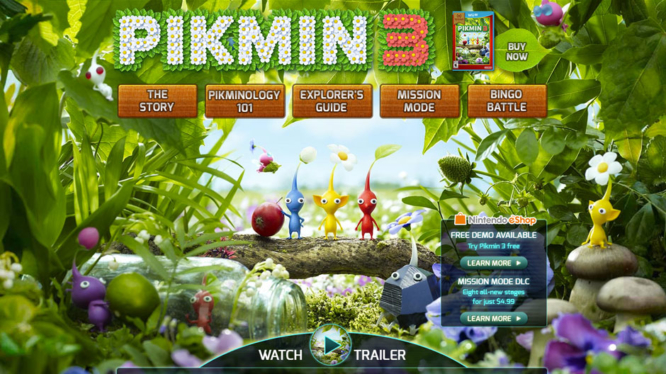 While removing a promotional site (no matter how visually pleasing) might not seem like a big deal, Nintendo's decision does add some more fuel to the already fuel-soaked Pikmin Switch fire. Whether it's the elusive Pikmin 4, or rumoured Pikmin 3 Switch port, the demise of the official website is sure to seed further speculation.
After all, this wouldn't be the first time that a Nintendo micro-site has thrown up some flags for a new franchise title. Back in 2018, Animal Crossing's somewhat forgotten website began featuring placeholder text and random Breath of the Wild videos before briefly being removed. A few months later, during their September Nintendo Direct, what we now know as Animal Crossing: New Horizons was finally announced.
Whether or not the removal of Pikmin 3's official website is any indication of an upcoming release is anyone's guess right now. However, considering Pikmin 4 was "very close to completion" in 2015 and with rumours of a Pikmin 3 Nintendo Switch port continually surfacing, it certainly seems like the timing might be more than just coincidence.