It was announced at E3 that Animal Crossing: New Horizons wouldn't support cloud saving functionality. After a German language download card released yesterday, fans online were upset as the game would not support local save data transfers either. It has been revealed today by Nintendo that the latest entry in the series will include a customized method of cloud save data backup. This feature will not be available upon release but is planned for a future update.
While little information is known about how this will work, it is known that the save backup functionality will be limited to only Nintendo Switch Online subscribers, and will be only usable by those who have their Switch lost or otherwise damaged. As such, players will be unable to move their island to a new Nintendo Switch unit should they choose to purchase another one.
While this solution isn't preferable, it's a relief for many fans who look forward to spending hundreds of hours building their islands and developing relationships with their animal villagers. After games such as Splatoon 2 and Pokemon were released without cloud save functionality, fans whos Switches were lost or damaged would be left without any way to reclaim their often hundreds of hours of playtime.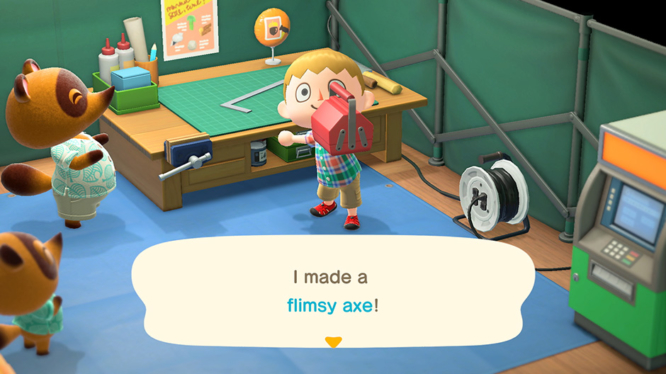 While this is good news for Animal Crossing: New Horizons fans, with Nintendo offering Nintendo Switch as well as the Nintendo Switch Lite, players who start a save file for the game on their Switch Lite will be disincentivised from upgrading.
With no means to transfer an island to a new console, players who upgrade will be forced to continue to play on their Switch Lite or else have to restart. It is, however, unknown as to how Nintendo will be determining whether a unit is no longer usable by the player, nor what process fans will undergo to reclaim their lost islands.
With details of this upcoming feature still sparse, Animal Crossing fans are sure to be awaiting further clarification of this method of backup, and how difficult it may be to retrieve their save information. Until then, fans can look forward to the release of Animal Crossing: New Horizons which is available for pre-order now from Amazon in both physical and digital formats.
Animal Crossing: New Horizons is set to launch exclusively for Nintendo Switch on March 20th, 2020 and will come with a suggested $59.99 / £49.99 / €59.99 price tag. Nintendo will also be releasing a special edition Animal Crossing themed Nintendo Switch to mark the occasion.