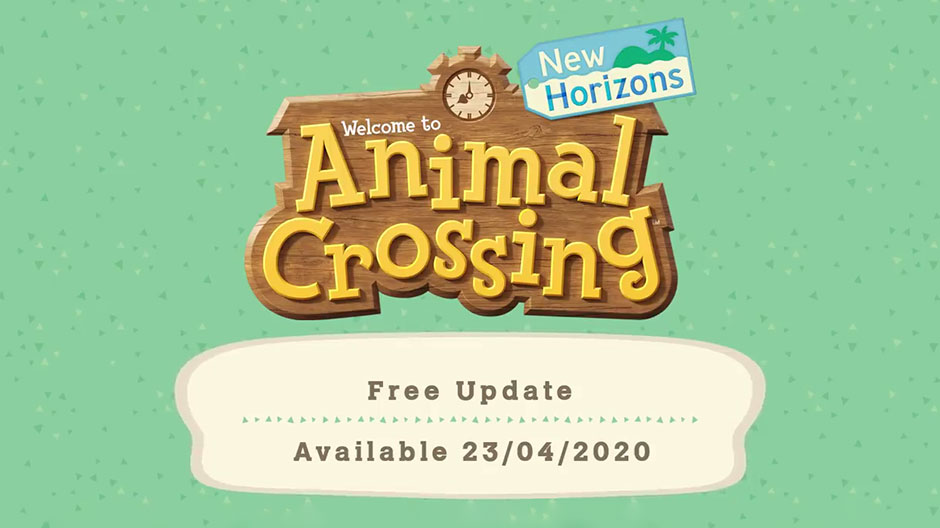 A trailer posted by Tom Nook on the official Animal Crossing Twitter account revealed a number of exciting content updates heading to New Horizons this month. The update will be available on April 23rd and adds some familiar faces and seasonal events to the game!
Leif's Garden Shop
Everyone's favourite gardening sloth Leif makes a return to the series with a pop-up shop that will operate similar to Kicks' – a regular but temporary shopfront on the plaza. There will be the usual seeds and tools available for purchase but with this update also also comes shrubbery, meaning a whole new level of island decoration and customisation will available!
Jolly Redd's Treasure Trawler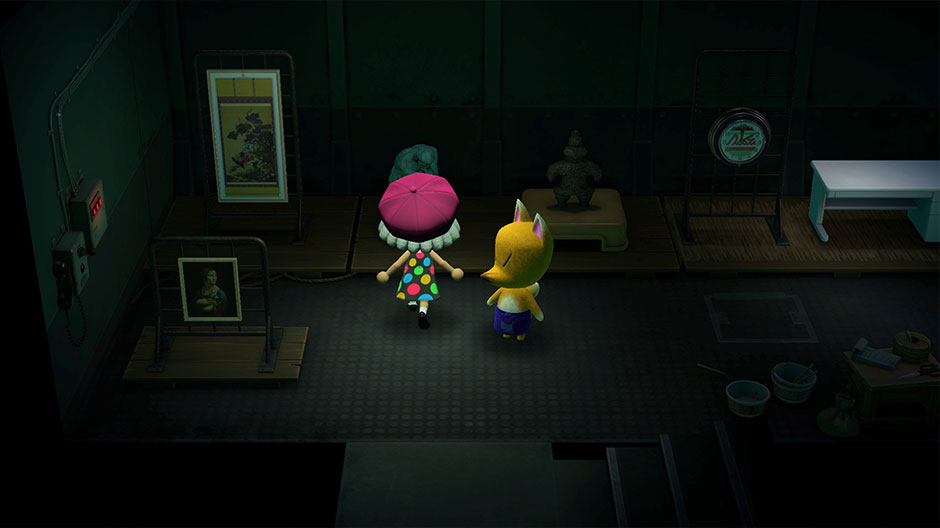 Another character making a return with his update is Jolly Redd with his wares of genuine and counterfeit goods. Due to the questionable nature of his business, Jolly Redd won't have a stall in the plaza but instead will dock up to your island using the secret beach at the North coast. Here you will be able to board his boat and browse his wares, having to decide for yourself whether you think the piece is genuine or fake! After you make your first purchase of genuine art, the museum will undergo an exciting expansion and open an art gallery adding even more collectables to the game.
Timed Events
The latest update to Animal Crossing: New Horizons is also bringing with it a number of timed events that operate in much the same way to the recent Bunny Day.
Nature Day (April 23rd-May 4th)
Celebrating the natural work, new Nook Miles challenges will be available to complete that encourage you to take care of your island and its natural beauty by being rewarded for doing things like watering plants and planting trees!
May Day Tour (May 1st – May 7th)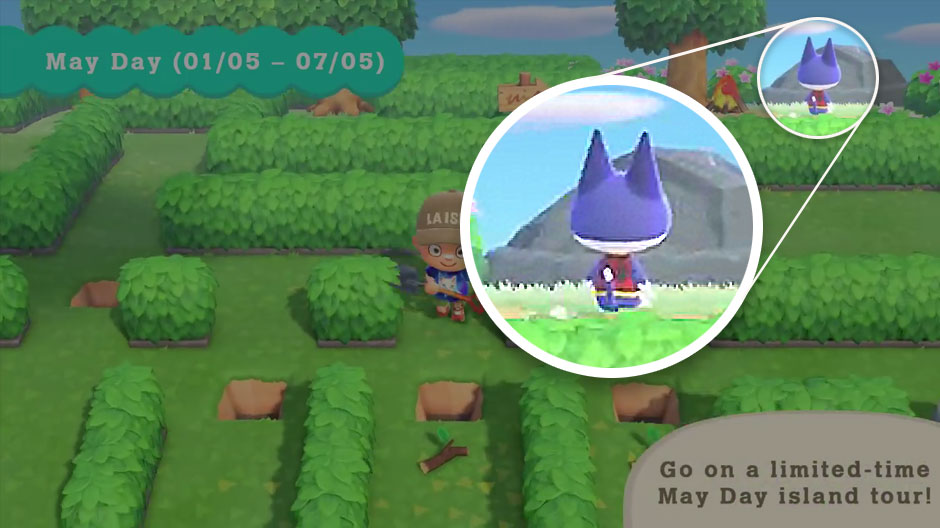 The first week of May will allow players to use a one-time May Day Ticket at the island's airport to go on an exciting excursion to a mystery island unlike any we've seen so far. The trailer revealed a familiar feline lurking in the background… Rover is back! Since his usual job in past games of setting you up for your Animal Crossing adventure has been handed over to our favourite raccoon family, it's unknown what his role will be here yet.
International Museum Day (May 18th – 31st)
To celebrate International Museum Day, your island's museum will be doing a Stamp Rally. After receiving a special card, players can collect stamps by touring their museum and collecting stamps for various exhibits visited to a secret in-game reward that hasn't yet been revealed.
Wedding Season (June 1st – 30th)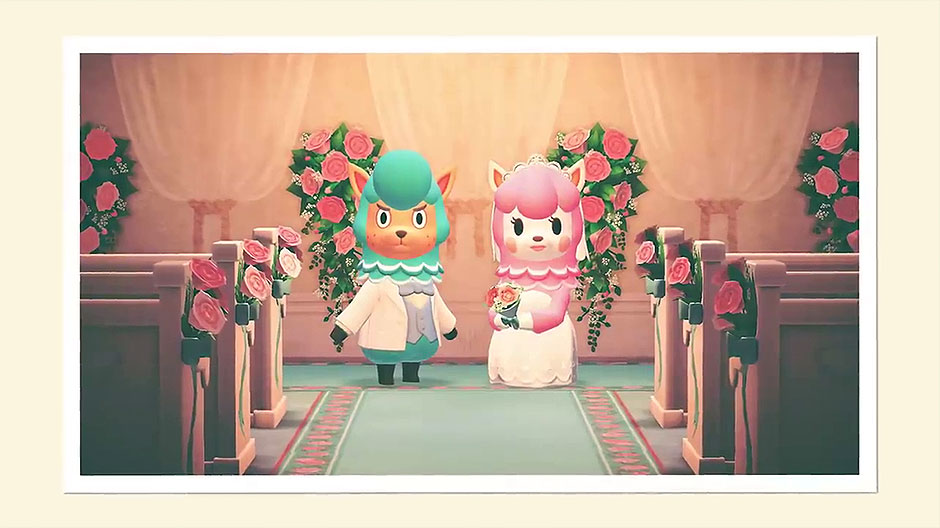 In celebration of wedding season, Harvey's island will be open throughout June to celebrate the anniversary of Cyrus and Reese who, until now, have been missing from the game. Head to the island to design a wedding anniversary photoshoot for the alpaca couple and receive some wedding-themed furniture in return (which opens up a ton of hilarious opportunities for virtual ceremonies).
This update marks the first substantial content update to Animal Crossing: New Horizons and, with the amount of content being added, has already extended the game's longevity massively. If this first update is anything to go by, I'd say New Horizons is shaping up to be the biggest and best entry in the series so far!
Animal Crossing: New Horizons – Free update 23/04/20 (Nintendo Switch)