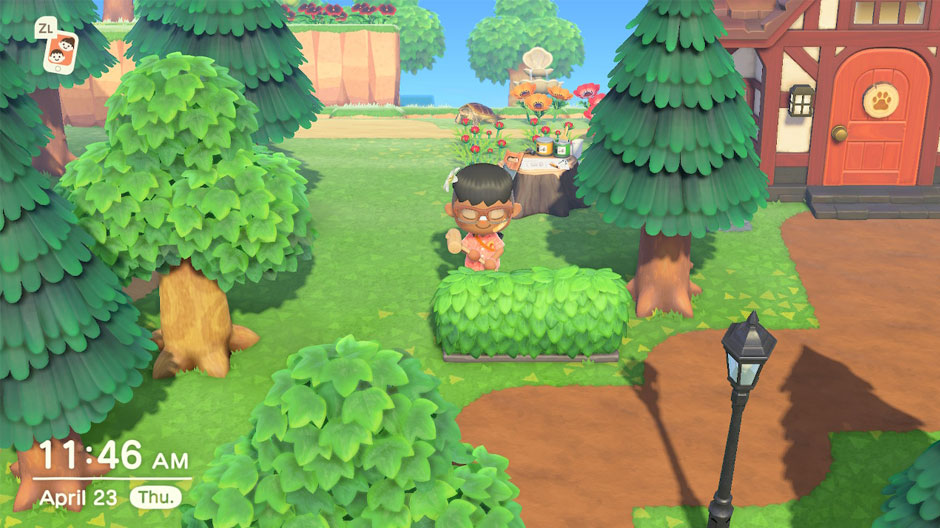 Animal Crossing: New Horizons has gotten a major update adding many features to the game. Being Earth Day, it is only fitting that the update includes shrubs and a brand new hedge fence DIY Project. Like all things in Animal Crossing, this isn't a DIY project you'll get for free. You have to flex that green thumb and put a little work in to learn the recipe.
Luckily, it isn't too difficult a task to get this recipe and you should be able to get it fairly quickly. Here's what you have to do to acquire the Hedge DIY Recipe:
Update New Horizons to version 1.2.0 or higher
First, you'll have to update to version 1.2.0 or Higher. If you are just starting the game, the software will warn you that an update is available and automatically start the update. If it does not start automatically, press the (+) icon on your joy-con to find the software menu. From there, you'll go to "Software Update" and click "Via the Internet" to initiate the update.
Check Nook Miles+ for Nature Day activities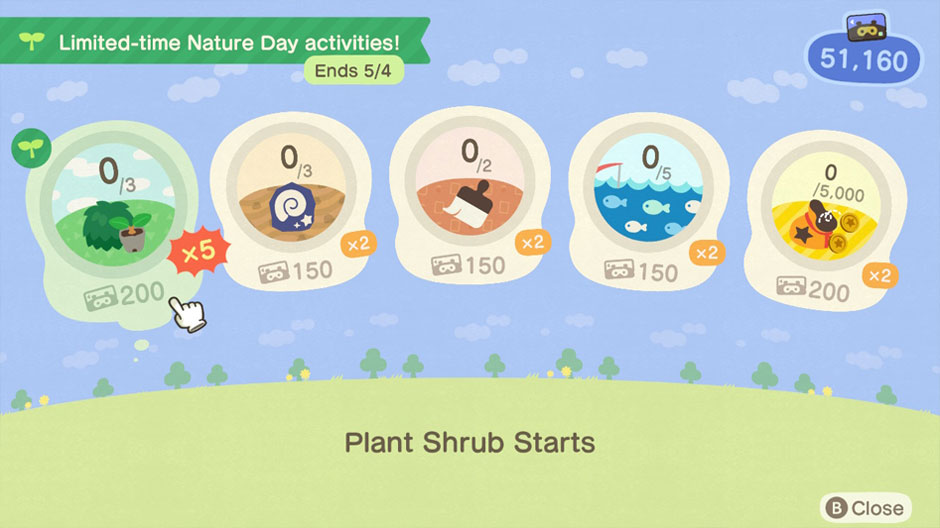 Once your game is updated, you'll have to log in and play to get the recipe. Once in the game, you'll notice your Nook Miles+ menu features some Nature Day themed goals. The first goal you'll have to complete is "Plant 3 Shrubs." From here, you'll have to go and meet Leif to purchase Shrubs.
Buy Shrubs from Leif
Leif will now be a regular visitor to the game and he'll appear at the plaza. Head to that location and meet the cutest little sloth in the world! He'll offer a variety of shrub starts and flower seeds. Buy a few shrubs so you can get to planting!
Head to Tom Nook at Resident Services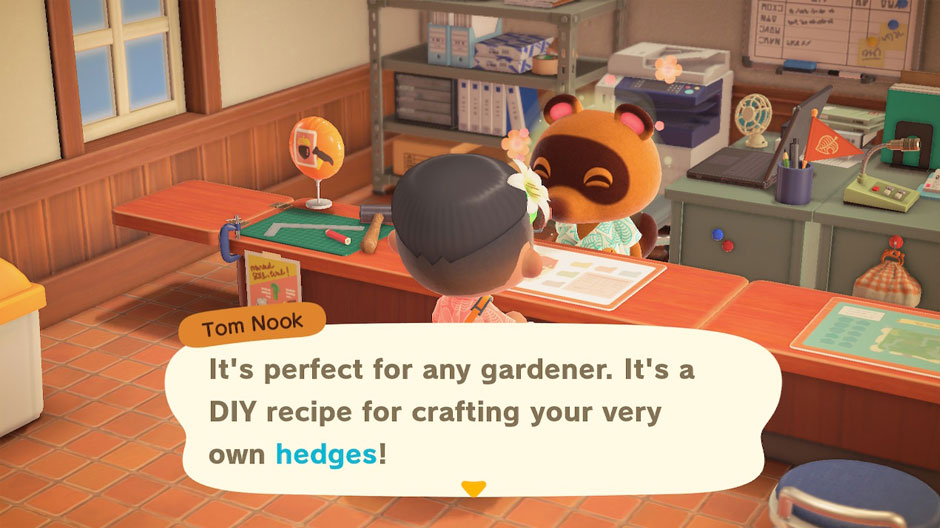 Once you've picked the perfect spot to plant your 3 shrubs, you'll be able to mark the first Nature Day activity as complete! Receive your 1000 Nook Miles and head over to Resident Services. Talk to Tom Nook and he'll congratulate you for being part of the Nature Day festivities. He'll then provide you with the DIY Recipe for the Hedge.
Crafting materials needed to craft the Hedge Fence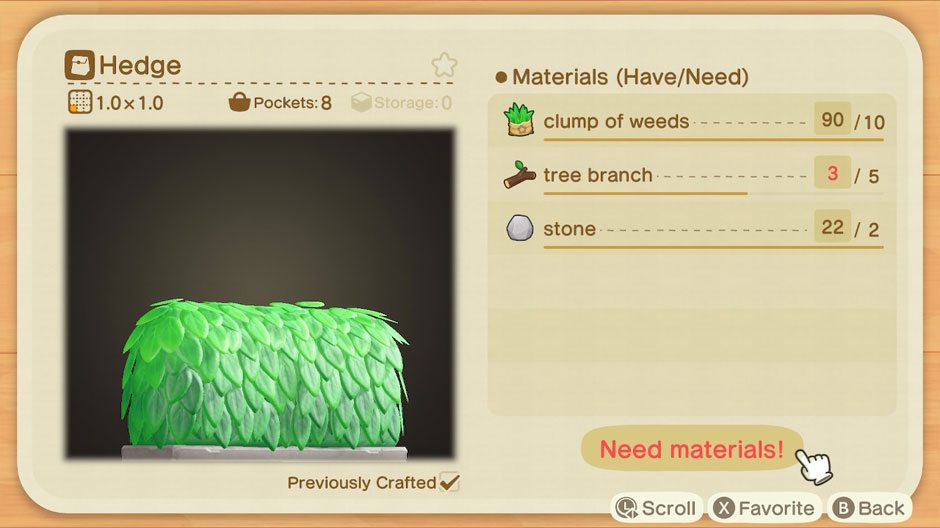 In order to craft the Hedge, you'll need 10 clumps of weeds, 5 tree branches, and 2 stone. Like other fence options, the hedge will work similarly. They craft in bundles of 10 and can be placed exactly the same as other fences. This means you'll have to get that hammer out and be ready to get your hands dirty!
Now go out and enjoy decorating your island with beautiful hedge fences!