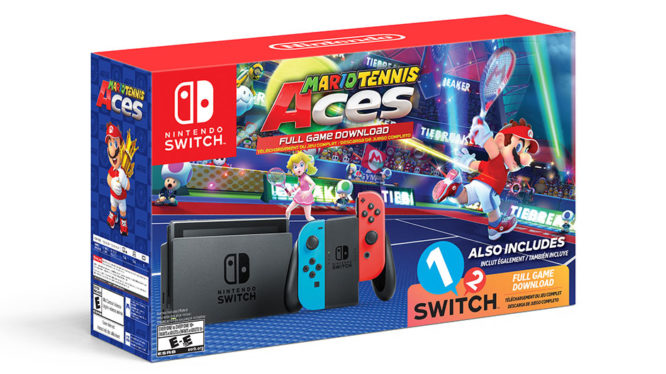 Nintendo has announced that a Walmart-exclusive Nintendo Switch bundle featuring Mario Tennis Aces and 1-2-Switch will launch in time for this Holiday period.
Priced at $359.99, the new Switch bundle includes left and right Neon Red/Blue Jon-Cons, a Switch console, dock, official charger, and digital download codes for Mario Tennis Aces and 1-2-Switch. Compared to purchasing the digital games and console separately, the bundle offers a fairly reasonable saving of $49.98.
The exclusive bundle deal is set to start on September 5th 2018, with no word on whether or not it will be seen outside of North America just yet.