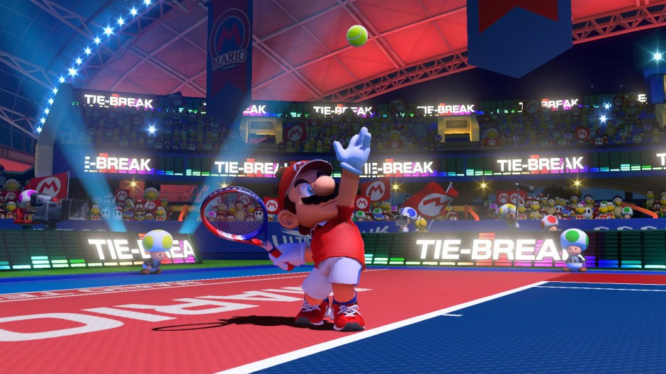 Nintendo has announced a brand new feature for Nintendo Switch Online members called Game Trials. Mario Tennis Aces is the first game to be featured for European players and will be free to play for NSO members from August 7th at 9:00 am BST, to August 13th at 11:59 pm BST.
The Game Trial programme gives NSO members access to full Nintendo Switch games for a limited time. If you have an active NSO subscription (or are using a free trial), you can pre-load the Mario Tennis Aces trial from the Nintendo eShop now.
When the trial is downloaded, the game is yours for the week. There are no limitations on how often you can play and no locked features. Should you then decide to buy the game, all your progress is carried over. To make that decision easier, Mario Tennis Aces will be 33% off on the Nintendo Switch eShop from August 7th until August 20th.
Japan is also getting a similar Game Trial offer, giving Japanese NSO members a week to try out Captain Toad: Treasure Tracker. If you have a Japanese NSO subscription then you can play Captain Toad for free from August 5th to August 11th.
Pre-load the Mario Tennis Aces Game Trial now and play for free on August 7th at 9:00 am BST, to August 13th at 11:59 pm BST.