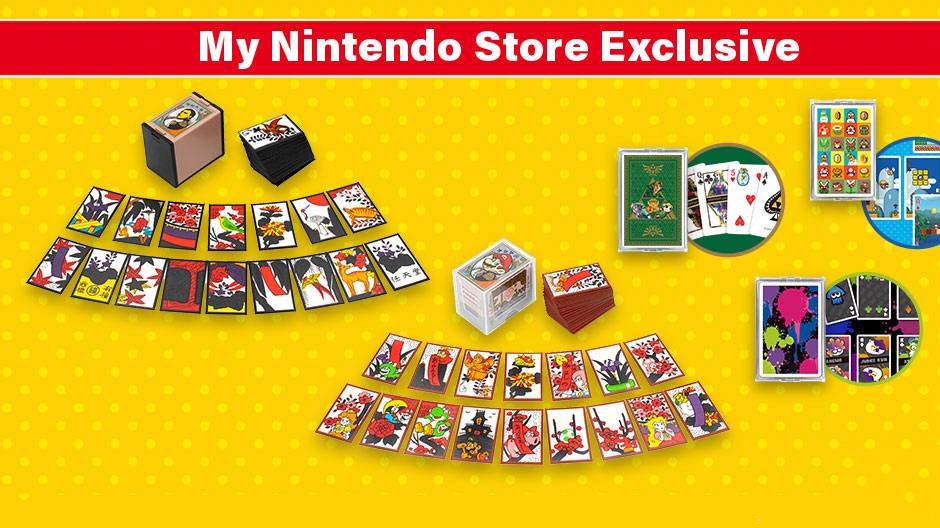 Are you a Nintendo history buff? Nintendo started their foray into gaming by developing cards for popular card games called Hanafuda cards, and while supplies last, Nintendo fans and history buffs alike can get their hands on a set of Nintendo themed Hanafuda cards on the UK My Nintendo Store. These cards are available exclusively via the UK My Nintendo Store, so act fast!
The cards feature popular Nintendo characters with unique pieces of artwork that are sure to add a little flair to your collection. You can also get your hands on other playing card sets as well.
Hanafuda cards are popular in Japan and are used to play many different types of card games. Nintendo started creating Hanafuda cards in 1889 and is considered a staple in Nintendo's history when it comes to their gaming history in general.
Although the Hanafuda cards are available on the UK My Nintendo Store, the North American My Nintendo Store is also offering a download for a Mario-themed Hanafuda Postcard Set that can be printed out for 400 Platinum Points and features the same artwork as the physical Hanafuda cards.
Nintendo fans, are you excited to get your hands on a piece of Nintendo history? Be sure to act fast, because supplies may not last very long.