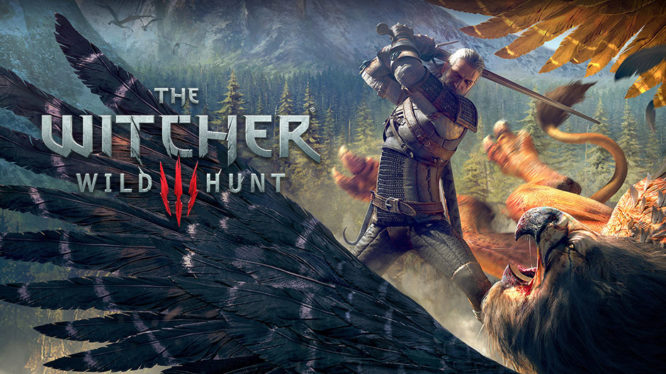 CD Projekt Red's critically acclaimed title 'The Witcher 3: Wild Hunt' could be coming to Nintendo Switch in 2019. The open world RPG has recently been listed for Switch by a French game distributor.
If you've been itching for some on-the-go witching, then you'll be pleased to hear that all hope may not be lost. France-based game and entertainment distributor 'World Trade & Technology' has recently launched a product page for Witcher 3 on the Nintendo Switch. According to the distributor, the game is set to release on 31/12/2019 (a common placeholder date for 2019), be published by Bandai Namco and have a suggested retail price of €59,99.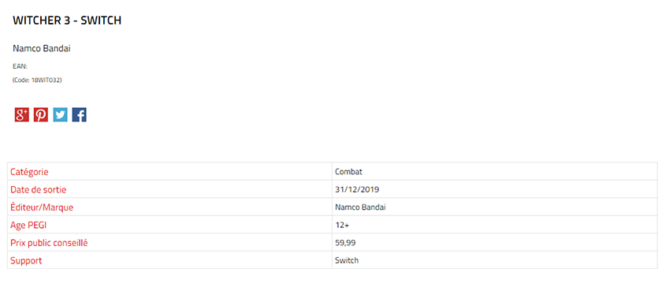 Although the information may seem promising, it's certainly worth noting that the game hasn't been assigned an EAN code yet. The PEGI rating shown on the page is also certainly incorrect, showing "12+" instead of the 18+ rating given to other platforms. Fortunately, these incomplete / slightly inaccurate product details are somewhat common from this particular distributor and also occurred with previous pre-release titles when first published.
Retailer listings have become a relatively common source of online rumours in the past, but it's not often that we see a distributor get the rumour mill churning. While this may add some weight to the possibility of Witcher 3 on Switch, it's definitely still in rumour territory for now and (as with all rumours) requires a healthy dose of salt.
The Witcher 3: Wild Hunt was first released in May 2015 for PS4, PC, and Xbox One. It took over 3.5 years to develop and sold over 4 million copies during it's first two weeks on the market. If the distributor rumours of a Nintendo Switch release come to fruition, then the potential port would mark the game's first official appearance on a portable console. Which is an impressive feat in itself.
Whether or not this rumour turns out to be accurate, we'd still peg it as one to watch closely. With ports like DOOM hitting the Switch in the past, adapting Witcher 3 for Nintendo's latest console isn't completely out of the question.