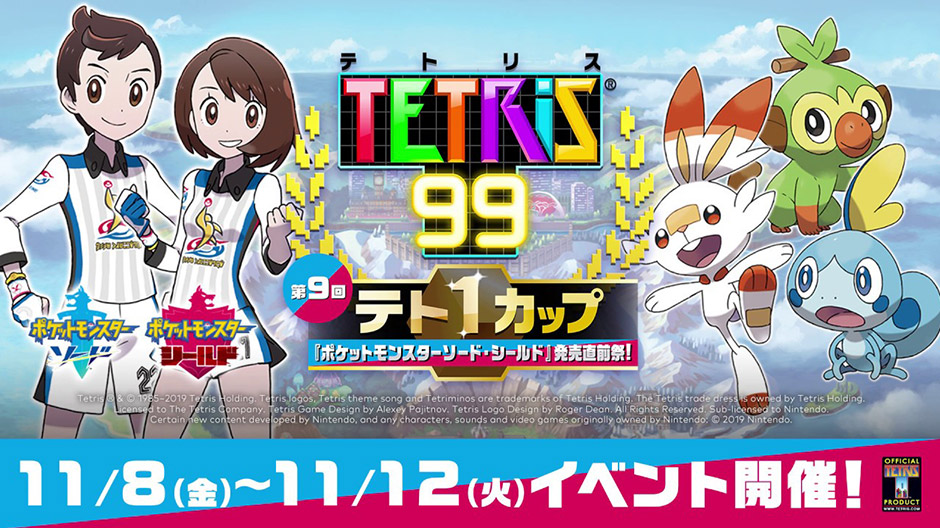 Tetris 99 will be seeing a Pokémon Sword & Shield crossover for it's 9th Maximus Cup event. Also known as "Grand Prix" in Europe, the upcoming event will see the player board themed with all things Galar.
The Tetris 99 Pokémon Sword & Shield will be available at the following times:
Japan: November 8th (4pm JST) – 12th (3:59pm JST).
America: November 7th (11pm PT) – 11th (10:59pm PT).
Europe: November 8th (8am CET) – 12th (7:59am CET).
UK: November 8th (7am CMT) – 12th (6:59am GMT).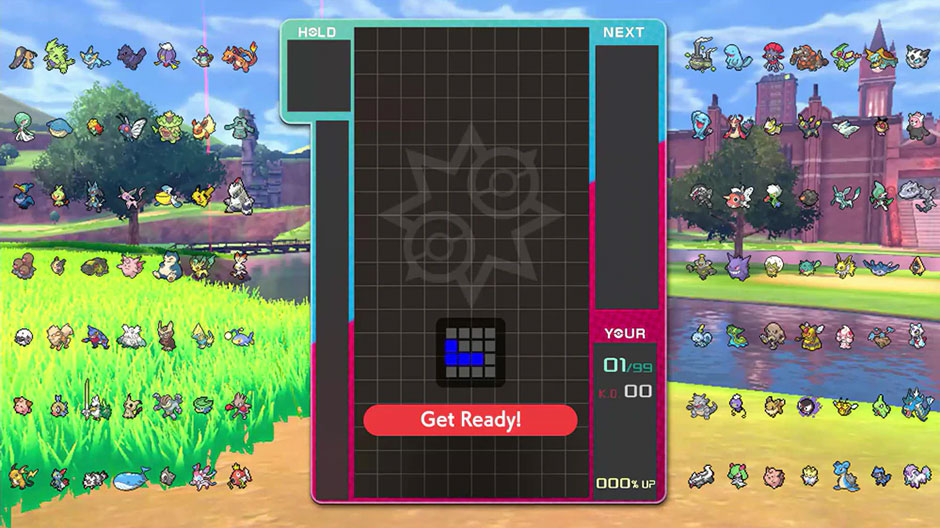 From Polteageist to Galarian Weezing, Tetris 99's board is set to feature a whole heap of Pokémon Sword & Shield sprites (presumably the same ones shown in the main game's Poké Dex). Player targeting will bring up a small Pokémon battle icon animation and players knock-out icons will be swapped out for either grey or coloured Poké Balls (depending on current status).
Fans of the Pokémon will be pleased to hear that just like all past events, bagging yourself 100 points in Tetris 99 will allow you to keep your beloved Sword and Shield theme forever. A score which can easily be achieved by simply coming in first place during one game, or ranking highly in a handful of others. If you're not exactly the world best Tetris player then fear not, as simply playing 100 games will rack up enough points to secure yourself a permanent copy of the theme.
The Tetris 99 Pokémon Sword & Shield event is set to run from November 7th/8th 2019 until November 11th/12th 2019 (depending on your region). So, if you want lock-down this special board theme then be sure to mark your calendars.
Tetris 99 - Pokémon Sword & Shield theme