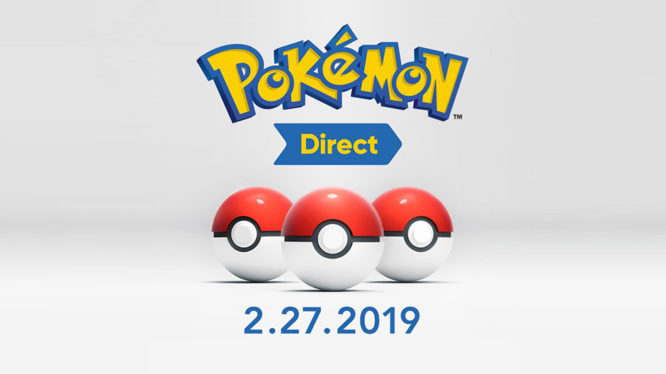 Just in time for Pokémon Day, Nintendo has announced a Pokémon themed Direct for February 27th, 2019. The live-streamed presentation will be airing at the following times around the world:
6:00 PT
9:00 ET
14:00 GMT
15:00 CET
23:00 JST
01:00 ACT (on the 28th)
The announcement came from Nintendo's official Twitter accounts and promises a look at "roughly 7 minutes of new information". Only time will tell whether the new information relates to the promised mainline Pokémon game expected for Nintendo Switch later this year or not.
Nintendo also has a number of "Q&A with Nintendo Treehouse" sessions planned as part of the annual Pokémon Day celebrations. The topic of these sessions is currently unknown but it could, of course, tie in with any announcements made during the Pokémon Direct presentation planned for tomorrow.
Alongside the scheduled Direct, Nintendo and Niantic have also recently announced a number of events scheduled for Pokémon GO players.
Check back tomorrow to catch the Pokémon Direct live in the embedded video below.
Pokémon Direct - February 27th, 2019