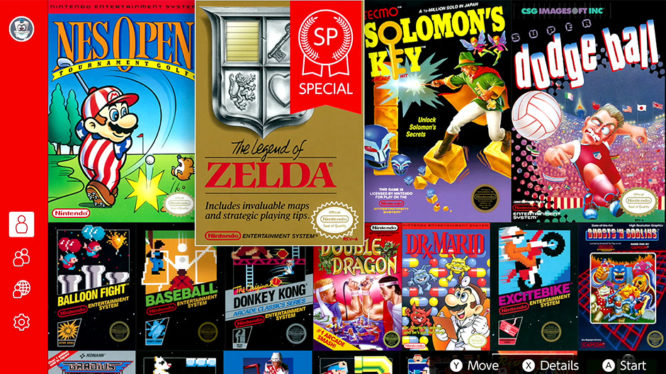 Nintendo has included something extra for Zelda fans in today's NES games update. Along with the three previously announced games, The Legend of Zelda "Special" has popped up on the Nintendo Switch NES app.
The Legend of Zelda Special, subtitled "Living the life of luxury!", appears to be a modified version of the original Zelda game included in the Nintendo Switch Online launch line-up. All equipment, including the White Sword, Magical Shield, Blue Ring and Power Bracelet are unlocked from the beginning. If that wasn't enough to defeat Ganon, players are also loaded up with rupees and can buy even more items to aid them on their adventure.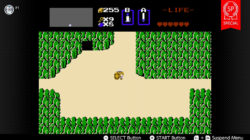 Firing up the Special version of The Legend of Zelda, players will immediately notice that Link has been kitted out in a fancy new purple tunic. The game's surrounding frame also features a red "SP" badge, indicating that this isn't just the bog standard release of the NES classic.
Once players have beaten the game once they'll unlock the "Second Quest" – a more difficult version of the game. In the original NES release, this causes the placements of dungeons, shops, and heart containers to be altered and adds an extra layer of difficulty.
It seems that this special version of the game is exclusive to Nintendo Switch Online subscribers. If it proves to be a hit with players we may see Nintendo give the same treatment to over games in their arsenal.
The Legend of Zelda Special is available now on the Nintendo Switch NES app along with NES Open Tournament Golf, Solomon's Key and Super Dodge Ball.