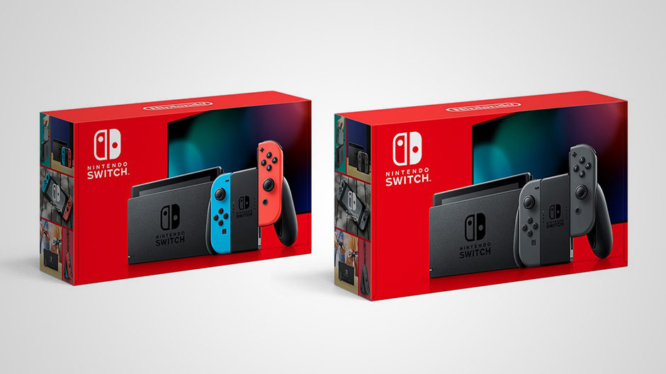 Hot on the heels of the Switch Lite, Nintendo has announced a revision of the original Switch with vastly improved battery life.
The new model which will start appearing on store shelves soon increases playtime from 2.5 – 6.5 hours to approximately 4.5 – 9 hours. As always, battery life is entirely determined by the game played. Nintendo states that you should expect 5.5 hours of continuous play of The Legend of Zelda: Breath of the Wild compared to just 3 hours on the original model.
A revision to the Switch was expected after the unveiling of the Switch Lite. The Switch's newest sibling also improves battery life, allowing handheld play of 3 -7 hours continuously. It's expected that this improvement was possible in part thanks to a more efficient Nvidia Tegra chipset that powers the console.

Aside from the increased battery, everything else remains the same on the new Switch model. Should you be looking to pick up one of the revised consoles, keep an eye out for serial numbers starting with XKW. Serial numbers of the launch model begin with XAW and both use the same model number of HAC-001.
For a full breakdown on differences between the original Switch, the revised version, and the Switch Lite, check out the comparison page on the official Nintendo site.