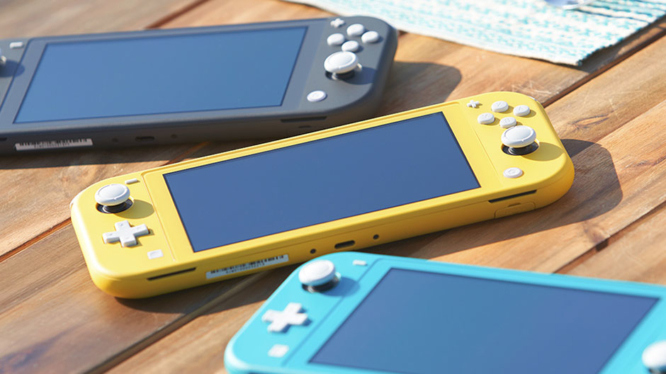 After many months of rumours, Nintendo has finally let the cat out of the bag and announced a new addition to the Switch family. The Nintendo Switch Lite is a handheld only console that will be launching on September 20th, 2019 for a recommended retail price of $199.99.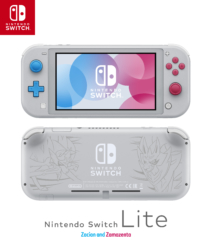 When it launches later this year, the Switch Lite will be available in three colours – yellow, grey, and turquoise. A limited Pokémon Sword & Shield edition featuring cyan and magenta buttons alongside illustrations of the legendary Pokémon will be releasing ahead the game on November 8th.
The Switch Lite is smaller and lighter than original. It retains the 720p resolution players have some to expect but reduces the size of the screen from 6.2″ to 5.5″ diagonally. As a handheld only system, the Switch Lite omits some features of the hybrid console that launched in 2017. Most notably, there's no way to output to a TV and a dock or HDMI cable is not included with the Switch Lite.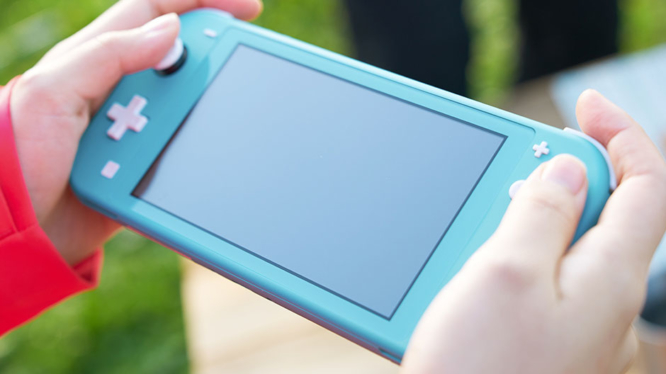 Also gone are detachable Joy-Cons and a the kickstand from the Lite's older sibling. Joy-Cons can still be connected wirelessly to the Switch Lite to cater for multiplayer in games that support "table-top" mode. A new D-pad is included in place of the individual directional buttons and HD Rumble is not included on the Switch Lite.
Get a first look at the new Nintendo Switch Lite launching on September 20th for $199.99 in the official reveal embedded below.
First Look at Nintendo Switch Lite: A New Addition to the Nintendo Switch Family