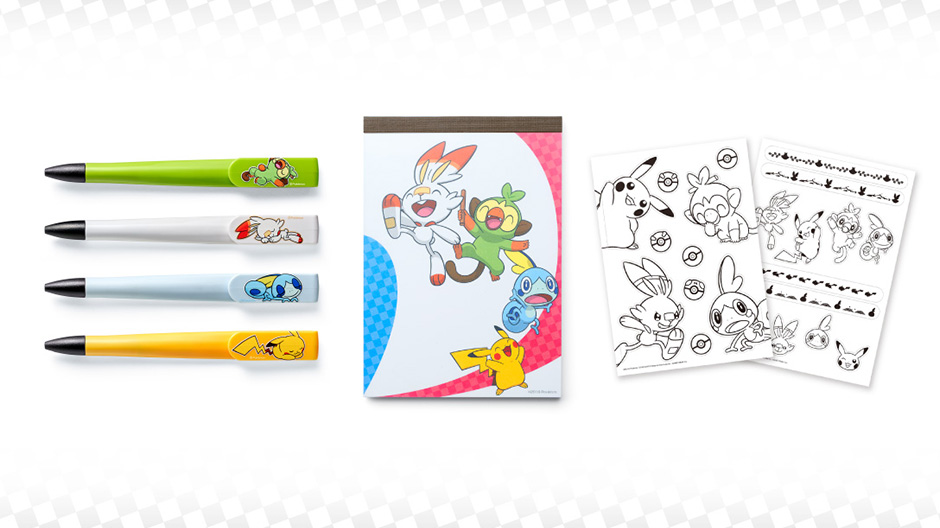 My Nintendo members based in Japan can now redeem their platinum points to physical Pokémon Sword & Shield rewards. The recently added rewards include a set of ballpoint pens, a standing memo notepad and two sheets of wall decals.
If there's ever been a time to be jealous of Japan's My Nintendo rewards, then it's probably now. The new goodies, which all feature Sword & Shield's starter Pokémon, are currently available to pre-order for a handful of platinum points and small shipping fee.
Members can choose to select just one item (which ranges between 400 – 500 points) or opt to snag them all in a bundle for 1200 points. All the Pokémon Sword & Shield rewards are set to ship out during the second half of November.
Pokémon Sword & Shield Ballpoint Pen Set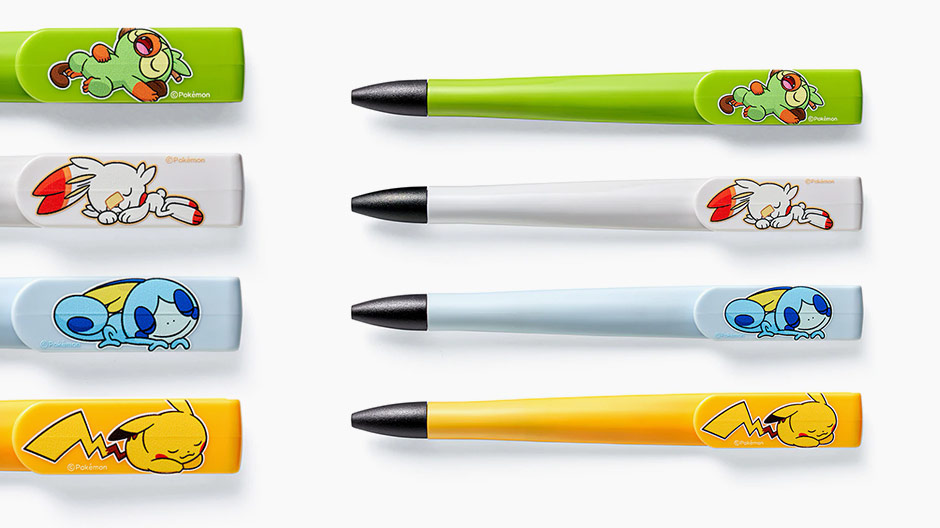 The My Nintendo Sword & Shield pen set includes four ballpoint pens, each featuring either a Galar starter Pokémon or Pikachu on the top clip. Despite the body of the pens being coloured to match the Pokémon shown, all four only come with black ink.
The ballpoint pens set will Japanese My Nintendo members back 500 platinum points and a standard shipping charge of 500 Yen.
Pokémon Standing Memo Notepad
If you're the forgetful type, then this notepad of standing Pokémon memos might come in handy. Tear out one of the pad's 70 memo sheets and fold it in half to create a standing note with Grookey and Scorbunny poking out the top.
The notepad of standing memos can be exchanged for 400 platinum points on Japan's My Nintendo store, plus a 500 Yen shipping fee.
Pokémon Sword & Shield Wall Decorations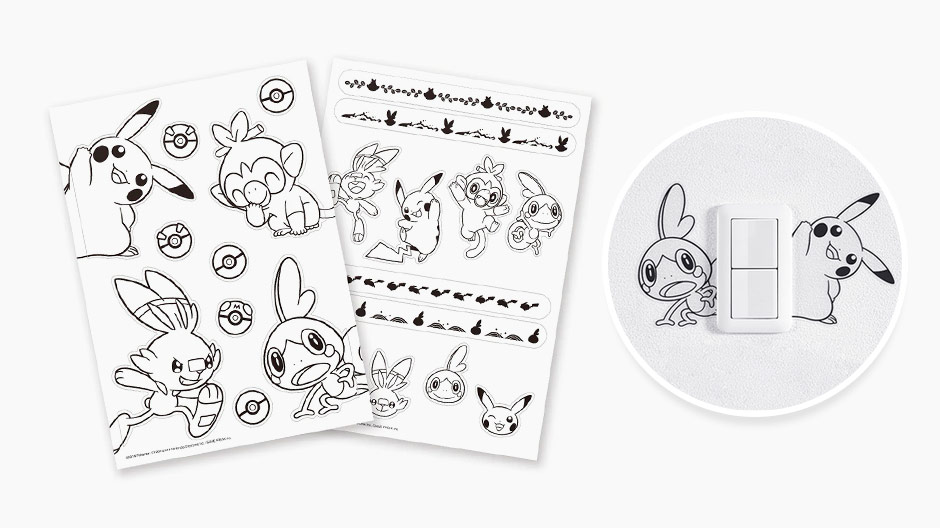 Cheapest of the bunch (I know, platinum points are basically free anyway) are the decal Pokémon Sword & Shield wall decorations. Cashing in 300 platinum points plus the shipping fee will reward My Nintendo members with two A4 sheets of transparent wall stickers.
The two sheets feature different designs and, like the other rewards, mainly feature Pikachu alongside the three Galar starters. There's even a few different Poké Ball types thrown in there and a bunch of different silhouette line-patterns.
---
At the time of writing, all three My Nintendo rewards are only available to members registered in Japan. While it's possible that other territories could see similar physical rewards, nothing has been officially announced just yet. We can always keep our fingers crossed though!