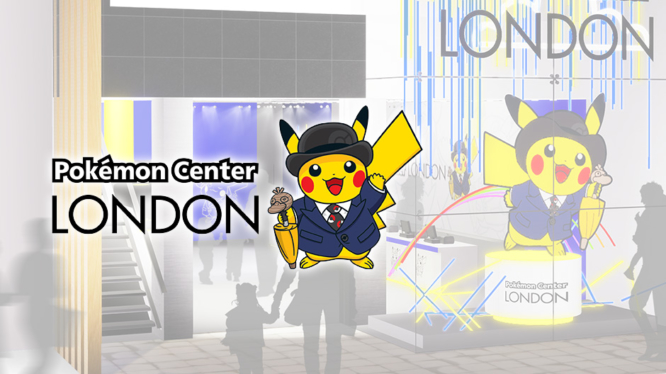 The Pokémon Company International has announced that London will be home to a brand new pop-up Pokémon Center in the run-up Sword and Shield release. The temporary store will be located in Westfield London, Shepherd's Bush and is set to open on October 18th 2019 – remaining open until the games' launch on November 15th.
Pokémon Centers are special stores which sell all kinds of merchandise based on the hit franchise. From plushes and action figures to clothes and TCG products, they're truly a treasure trove for Pokémon fans. Currently, there no less than twelve stores in Japan, however stores in the rest of the world are very scarce.
According to The Pokémon Company, the pop-up London store will sell all kinds of merchandise usually available in their Japanese Pokémon Centers. Most of which are extremely hard to come by in the UK. The London store is also set to offer exclusive, London-themed products not available in the rest of the world. Could one such item be a plush of the special Pikachu that acts as the store's mascot? We can only hope!
As the Galar region of Pokémon Sword and Shield is based on the UK, it's only fitting that London has the honour of hosting the latest Pokémon Center, even if only for a short while.
A similar temporary store was set up in Paris to celebrate the launch of Pokémon X and Y in June 2014, as Kalos (the in-game region) was based on France. As well as lots of merchandise to buy, Pokémon Center Paris also featured an exhibition of artwork from the games, as well as interactive events for fans. So it's very possible that the upcoming London Pokémon Center could see something similar.