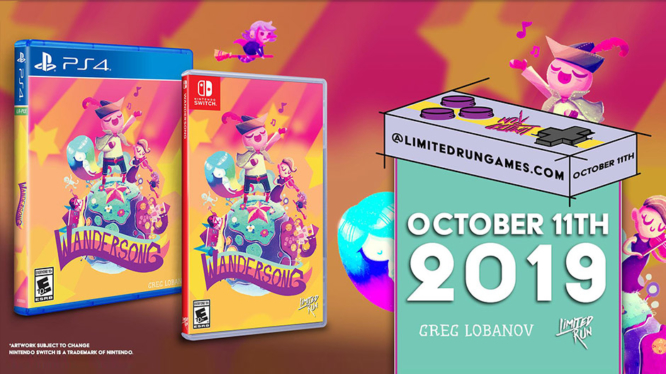 Wandersong, the musical side-scrolling adventure from Greb Lobanov, will be getting a limited physical release for Nintendo Switch and PS4. Set to be sold and distributed by Limited Run Games, the short-run physical editions will be available to pre-order from October 11th 2019.
Having originally launched in 2018 as a digital-only title, Wandersong captured the hearts of gamers and critics alike with its charming presentation, story and clever  "song wheel" mechanic. Carrying a whole host of award nominations under its belt, from "Excellence in Narrative" to "Best Sound Design", it's no surprise that the game would eventually make its way to the physical realm.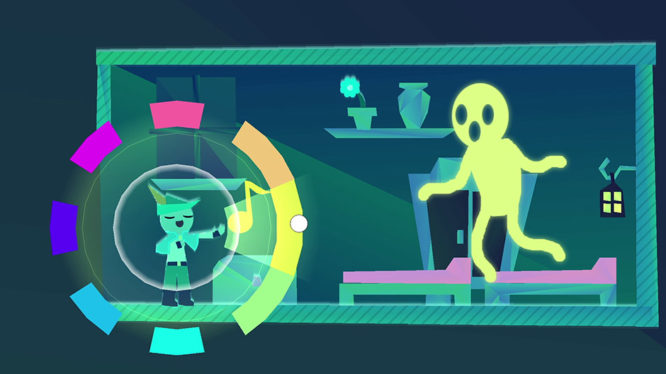 In Wandersong, players take on the role of an unnamed bard, who after learning of the universe's impending doom, must set off to save the world. Equipped with only his talent for singing, the Bard must puzzle his way through a world of secrets to retrieve the mysterious melody that could save them all. With over 150 whimsical characters to meet and an interactive score to die for, Wandersong is certainly worthy of pride-of-place in any collection.
Pre-orders for the physical edition of Wandersong are set to go live on October 11th 2019 over at the Limited Run Games website. According to a tweet from the developers, the limited physical releases will pack some "new and exciting goodies", so be sure to keep your eyes peeled for more details in the coming days.
Wandersong - Nintendo Switch Launch Trailer