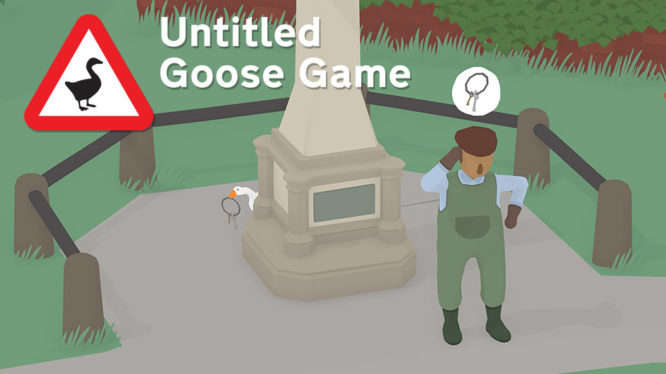 Australian developer, House House has announced that their highly anticipated Switch console exclusive will no longer be coming in early 2019. The news came via their official Twitter account and players can now expect to be honking around as a horrible goose later in 2019.
Untitled Goose Game was announced during last year's Summer Nindie's Showcase and the Machiavellian goose stole the show. In the game, you assume the role of the aforementioned goose. Armed with a list of tasks, you'll need to steal items, break into gardens, and ruin the day of a quiet village's residents to complete your goals.
Publisher of Campo Santo's Firewatch, Panic will be assuming the same role for Untitled Goose Game. Panic does, of course, have a little more experience with the Nintendo Switch now as Firewatch came to Nintendo's hybrid console in December.
Currently, Untitled Goose Game is expected to be a console exclusive for the Nintendo Switch. However, PC and Mac owners will also be able to get their hands on the quirky slapstick, sandbox adventure game through Steam.
While the news of Untitled Goose Game's delay will be a disappointment to many, it hopefully won't be much longer until players can wreak havoc later in 2019.
Untitled Goose Game - Teaser Trailer