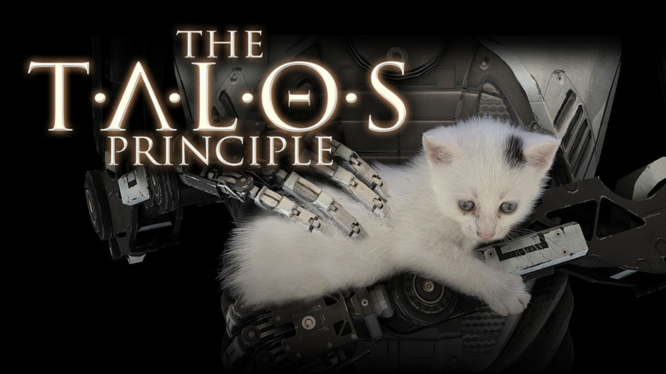 Croteam's first-person puzzle title "The Talos Principle" is officially launching for Nintendo Switch today – December 10th, 2019. The surprise announcement, which came as part of Nintendo's latest Indie World presentation, revealed that the Deluxe Edition of the game would be available to download digitally from the Nintendo eShop (priced at £26.99 / €29,99 / $29.99).
Featuring over 120 puzzles for players to sink their teeth into, The Talos Principle: Deluxe Edition offers a stunning world to explore, packed with philosophical science fiction. Players take the role of an unknown mechanical being, who awakens from a deep sleep with no memory of their past. Tasked with solving various puzzles by your creator, it's up to you to find your purpose amongst this strange world of technology and ancient ruins.
The Talos Principle offers players a non-linear world to venture and puzzle their way through (and as many questions as there are challenges). Should you question your creator or have faith in their guidance? Your choices may have consequences, so be sure to choose wisely.
Available right now from the Nintendo eShop, The Talos Principle: Deluxe Edition is priced at £26.99 / €29,99 / $29.99 on Nintendo Switch. If you've somehow managed to miss this stunning title in the past, then be sure to check out the official trailer included below:
The Talos Principle - Launch Trailer - Nintendo Switch