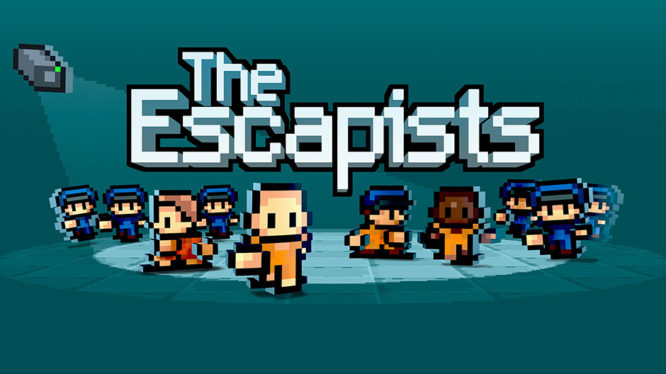 Team 17's award-winning prison strategy game, "The Escapists" is making its way to Nintendo Switch later this year as The Escapists: Complete Edition.
The Escapists: Complete Edition includes the base game and all previously released DLC packs. Staying true to its name, the Complete Edition includes 15 unique prisons to escape from, making it the most content-rich version released on consoles.
Fhurst Peak Correctional Facility map, which was previously exclusive to the PC version of the game, will also be included in the Nintendo Switch release.
Locked in a prison, The Escapists challenges you to regain your freedom by plotting an escape plan. There are multiple routes out of every prison but in order to break out, you'll need to partake in the day-to-day prison life. Grab yourself a job from one of the 10 roles available or if that's not your style, help out fellow inmates for the money you'll need to execute your escape.
The cash you earn can be used to trade for essential tools and crafting materials. Items and weapons can be crafted but you'll need to hide them from the guards, so be sure to avoid that cell shakedown!
Originally launching in 2015, The Escapists has seen releases on PC, PlayStation, Xbox and even mobile devices. Its sequel "The Escapists 2" came to the Nintendo Switch earlier this year and will soon be joined by The Escapists: Complete Edition when it hits the Nintendo eShop in 2018.
The Escapists: Complete Edition trailer