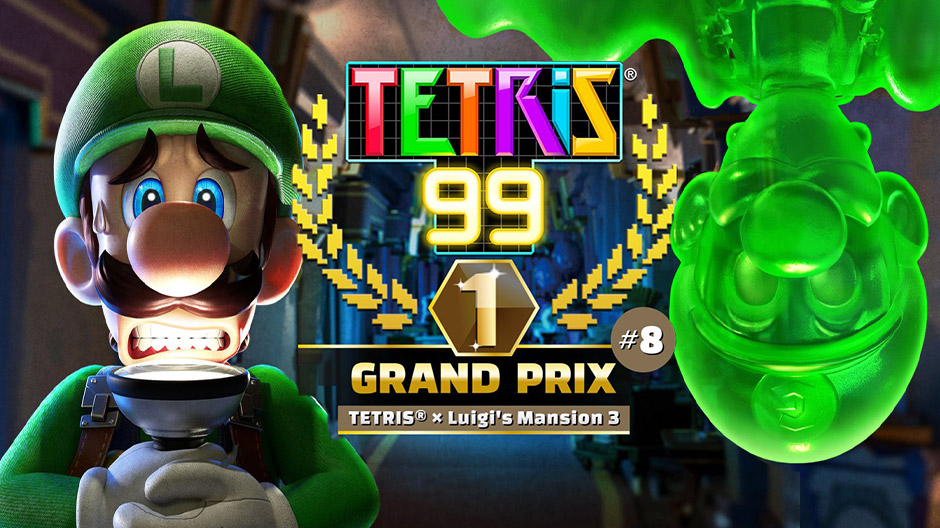 The 8th Grand Prix for Tetris 99 has just been announced, and with it comes a timely crossover with the upcoming Luigi's Mansion 3. The Grand Prix (or Maximum Cup as it's known in the US) starts on Friday, 25th 2019 at 8:00am UK time and will run until 6:59am on Tuesday 29th.
For other regions the times are as follows:
USA – 12:00am PT until 11:59pm PT
Europe – 9:00am CET until 07:59 CET
Australia – 6:00pm AEDT until 5:59 AEDT
With this event, Tetris 99 gets a spooky makeover as the game's theme is transformed into a Luigi's Mansion 3 delight. Luigi is there—scared as always—alongside King Boo who makes his return from the previous iterations. In addition to the themed background, the player board itself has been given a Gooigi redesign and K.O. symbols now feature avatars of Luigi and Gooigi.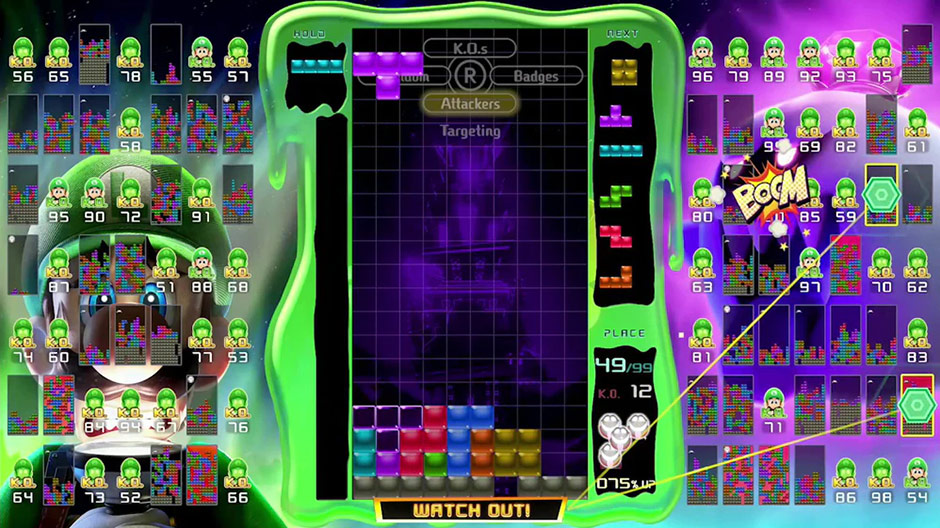 Players who score at least 100 points during the crossover event will be able to keep Luigi's Mansion Tetris theme permanently. If you consider yourself a Tetris 99 expert, you need only win one game (or rank highly in a handful) to claim your prize. If you're not terribly great at Tetris then need not worry, as playing 100 matches will accrue all the points you need to keep the theme in your collection.
Check out Nintendo of Japan's tweet if you'd like to see the new theme in action!