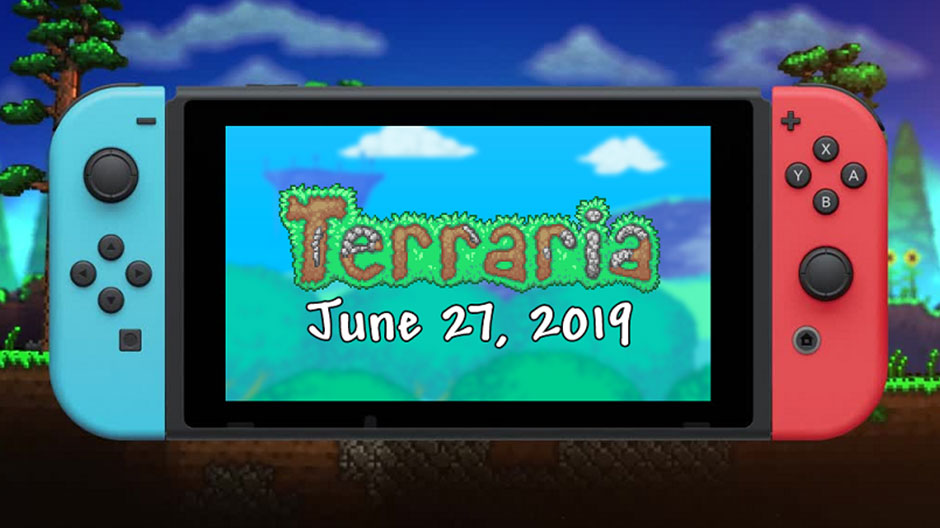 A Switch port of Terraria has been on the cards for sometime but until now, fans were awaiting something more solid than the "2019" release window Terraria was given. Fans of the popular sandbox game won't have to wait much longer at all, as Terraria is heading to the eShop on June 27th for $30.
The announcement was made in a post on the official Terraria forum where the game's community manager said "since the game is ready, we figured we would just get it into your hands as soon as possible." Those of us who prefer physical releases will need to be a little more patient though as the team need "a bit more time to get out the physical retail version" of Terraria.
Pricing for the Switch version of the game remains a contentious issue with many on the official Reddit post announcing the release complaining of a "Switch tax" and pointing to lower pricing on other platforms. For example, Terraria is currently available from Steam at 50% off for £3.49, with the PS4 version of the game retailing for £12.99.
Recently, Pipeworks Studios (who are handling the Switch port of Terraria) showcased the touchscreen controls that have been added for Nintendo Switch. For a look at what you can expect when the 2D sandbox, adventure game comes to Switch on June 27th, check out the video embedded below.
Terraria Switch Touch Controls & Build Showcase