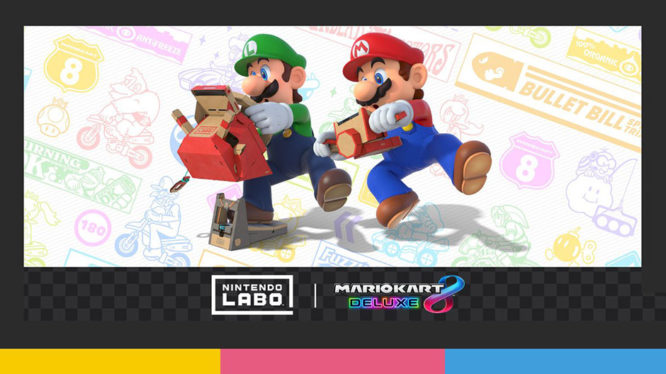 Nintendo Labo is getting a new kit and this time you'll be able to get crafty creating all manner of vehicles. We've known that for a while, but what we didn't know was that players will also be able to use their cardboard creations directly within Mario Kart 8 Deluxe! Combine the Toy-Con car, pedal and key from the new Vehicle Kit for the full racing experience.
Also in the box are a Toy-Con plane and submarine as well as the matching software. Like previous kits, the Vehicle Kit promises a host of exclusive mini-games as well as access to the Toy-Con garage where creators can build new ways to play.
This isn't the first time Nintendo has integrated Labo into their racing classic. Support for the motorbike from the Labo Variety Kit was added earlier this year, allowing players to tilt their way around the track with the help of the handlebars.
Expect to get creative with the new Vehicle Kit on September 14th when it launches worldwide for $69.99 / £59.99 / €59,99. The Mario Kart integration was announced during a RedCube presentation which can be seen below (skip to 4:52).