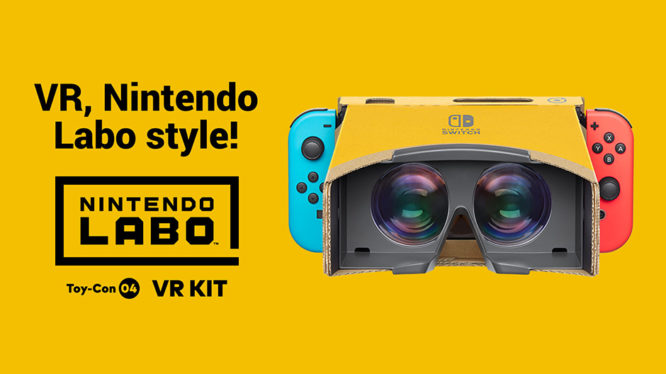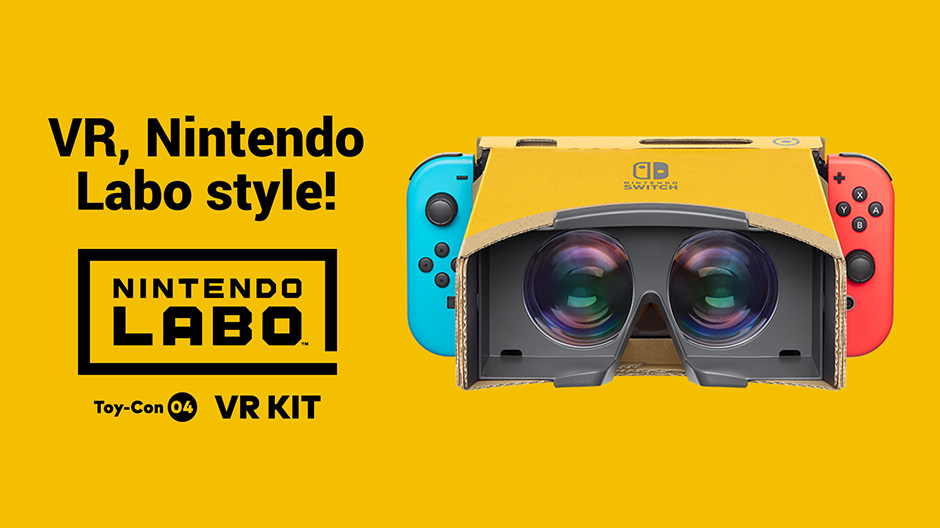 It looks like the rumours and patent filings were all true and Nintendo is indeed bringing VR to the Switch. However, there's a slight catch. The VR headset is made from cardboard and comes in the form of a brand new Labo kit.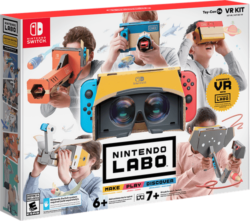 Nintendo Labo: VR Kit is arriving on April 12th at a suggested retail price of $79.99. The kit contains six new Toy-Con creations including a set of VR goggles to offer "simple VR gaming experiences". When combined with the other concoctions from the kit, players are teleported to a virtual world. Using the Toy-Con Camera, you can dive into the ocean and snap photos of the undersea world, grab ahold of the Toy-Con blaster and fight off an alien invasion, the possibilities are endless.
Alongside the full VR kit, Nintendo is offering a stripped down "Starter Set" that will retail for $39.99. Pegged as the perfect entry point into the Labo VR, the Starter Set only includes the Toy-Con VR Goggles and Blaster. You'll need to pony up for the full kit if you'd like to get your hands on the Toy-Con Camera, Bird, Elephant, and Wind Pedal.
Those that do opt for the Starter Set can purchase expansion sets at a later date for $19.99. The first expansion pack includes the Toy-Con Camera and Elephant with the second bundling the Bird and Wind Pedal together.
Like previous kits, the Toy-Con Garage is included with the VR Kit's software. Programming tools are included to allow players to expand upon the including creations and build their own VR experiences. More information on Garage mode and the experiences the kit has to offer will be revealed at a later date.