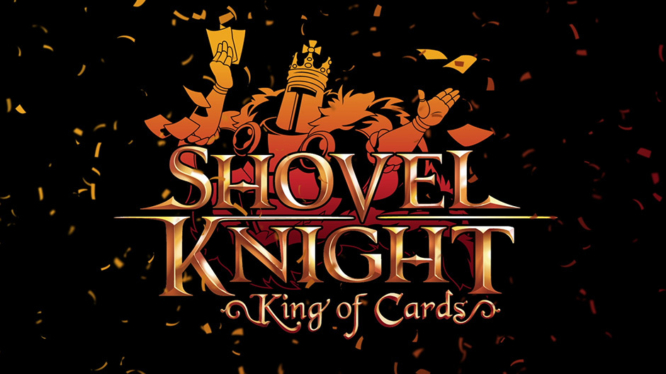 Yacht Club Games has announced that development work for Shovel Knight: King of Cards and Showdown has now been completed. This exciting news might come with a tinge of melancholy for some, as both updates mark the end of Shovel Knight's development – a game that originally released more than five years ago back in 2014.
As of right now, King of Cards and Showdown are both slated to release in December 2019, but it is plausible that the date could be moved forward to account for the almost three-month gap.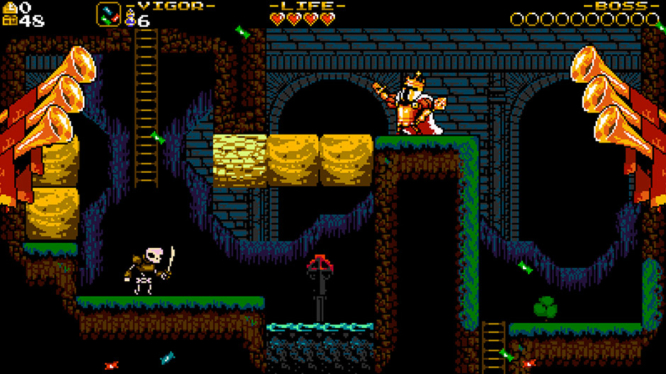 As King of Cards is decidedly the final Shovel Knight campaign, developer Yacht Club Games pulled no punches in making their last hurrah the biggest one yet. Assuming the character of King Knight, players can shoulder bash and spin jump across thirty different courses taking place across four new worlds.
The updates also boats a ton of new weapons, armour, and challenges for players dig into. Those looking for a break from pummelling their foes can even take some rest and relaxation by immersing themselves in a strategic card game or two.
Shovel Knight: Showdown has also completed development and boasts a bounty of arcade goodness, but this is no mere afterthought, as the content is ample and overflowing in troves. For all intents and purposes, Showdown is essentially Super Smash Bros. with a retro coat of Shovel Knight paint. Featuring over sixteen characters, players can battle it out in one-on-one matches or four-player free-for-alls. The included Story Mode is not too dissimilar to Smash Bros.' Classic Mode either, and Shovel Knight: Showdown is set to feature a myriad of other game modes that promise to keep the ever-revolving gameplay fresh.
As of right now, Treasure Trove and Showdown are expected to release at some point in December 2019. Each update will be $9.99 each, or, if you already own Shovel Knight: Treasure Trove, they will be included as a free update upon release.
Until that release comes though, we've dug up the King of Cards trailer for your perusal.
Shovel Knight: King of Cards Trailer