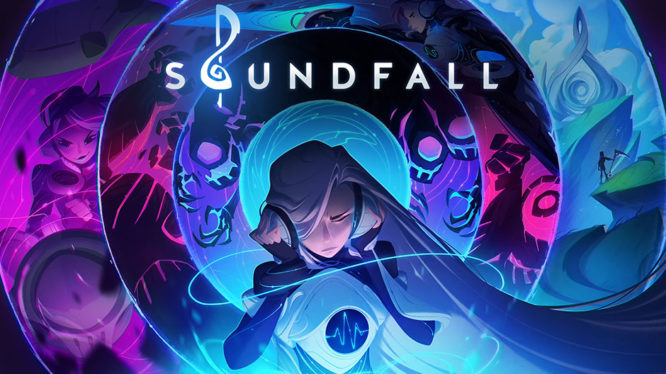 Drastic Games has announced that Soundfall (their debut title) will be coming to Nintendo Switch, PS4, Xbox One, and PC in 2019. Founded by Epic Games veterans, the new studio features developers that previously worked on Gears of War and Fortnite.
Soundfall is a rhythm-based dungeon crawler with procedurally generated content. Enemies, loot, levels and more all change depending on the dynamics of the in-game music. Players are also rewarded for synchronising their fighting with the musical beat, allowing them to pull off impressive dance-like combos.
The game features a single player adventure, online team-play, and couch co-op that supports up to four different players. There are multiple playable characters (each with their own play-style/perks) and various gear upgrades, weapons, and legendary artefacts to choose from.
Players follow the story of a talented young audiophile called Melody, who through unknown circumstances finds herself transported to the strange land of Symphonia. While trying to get home, Melody winds up getting involved in a conflict to save the world from a dark threat known as Discord. Wielding powerful abilities, legendary weapons and by gathering allies, Melody is now tasked with preventing the return of an unfathomable darkness.
Soundfall Debut Trailer