Get ready to take fitness to a whole new level! As Nintendo has unveiled a brief trailer for a mystery Switch peripheral (that looks suspiciously similar to a modified Pilates ring).
Dubbed by Nintendo as a "new experience for Nintendo Switch", the upcoming accessory was presented through an initial teaser video, with more information to come on September 12th 2019. Although the trailer depicts many people using this wheel-like peripheral (in many different ways and places) with a focus on fitness, this hasn't stopped players from predicting what this peripheral could be used for. Whether it be for a whole new game or a device compatible with existing titles, Nintendo never ceases to surprise!
In addition to the Joy-Con housing wheel, the teaser trailer also showcased an elasticated strap that could be used to attach a Joy-Con to the player's leg. Suggesting that the two accessories would most likely be used in conjunction with each other during gameplay.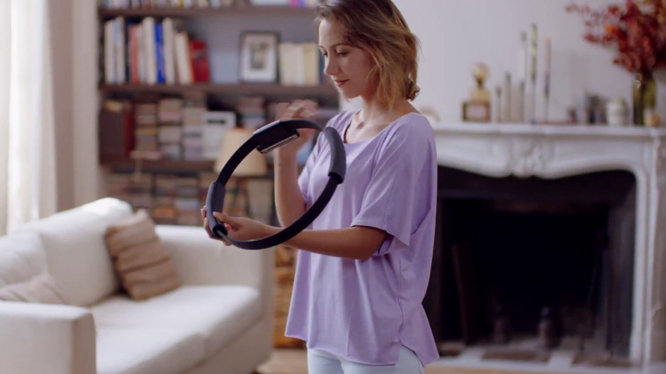 Nintendo has been pushing a fitness initiative ever since the Nintendo Wii, with the popular "Wii Fit" series which launched in 2007/2008. The "Wii Fit" series and its compatible accessories also made their way over to the Wii U, under appropriately re-titled "Wii Fit U" branding. However, the previous Wii and Wii U fitness titles often required a Wii Fit Board peripheral, which proved rather difficult to take with you on the go though. Now, with the Switch's portability, Nintendo appears to have taken a more transportable approach to the upcoming device(s).
Are you excited for this new Switch peripheral? Get ready for more information on September 12th 2019 and be sure to check out the trailer below!
First look at a new experience for Nintendo Switch