Nintendo has announced that a flip case for its Switch Lite model will be available to purchase on the UK version of the My Nintendo store. Currently only available for sale on the Japanese version of the site, the Switch Lite flip cover will be available in the UK in January 2020.
The clamshell-style case, designed to snap onto the Nintendo Switch Lite, sports a pair of speaker holes on the underside, as well as grooves for the ZL and ZR buttons and a divot through which to plug in the device's charger. Its design mirrors that of popular cases for tablets, allowing for fall protection for the Switch Lite without inhibiting ease of use. Unlike most cases for the base model of the console, the flip case appears not to offer storage for Nintendo Switch game cartridges.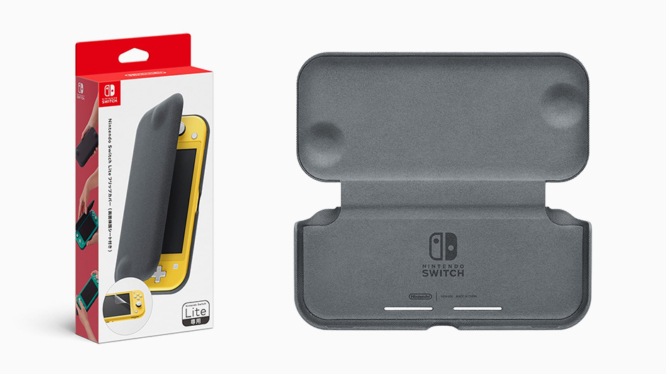 The Nintendo Switch Lite, which was announced on July 10th, sports integrated controls (as opposed to the original model's detachable Joy-Cons). The smaller, more portable unit will not support docked play (i.e. playable in handheld mode only) but will offer slightly better battery life than launch versions of the base console. Nintendo Switch Lite is currently available to pre-order for a retail price of £199.99 / $199.99 / €199,99.
The Switch Lite flip cover is currently being sold for 3,758 yen, so expect it to cost somewhere around £29.99 when it arrives in the UK this coming January.