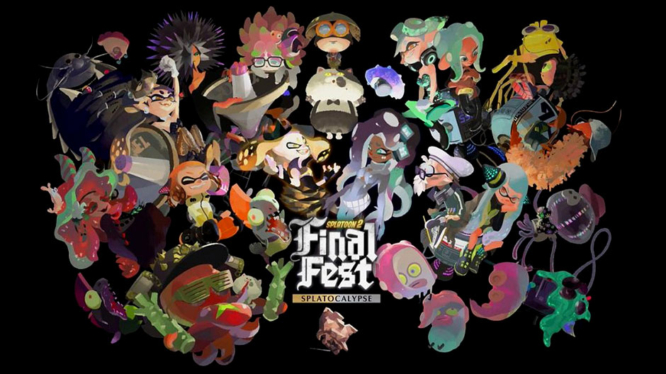 Splatoon 2 fans, it's almost the end of an era as the final Splatfest, dubbed Splatocalypse, is almost upon us!
The Final Fest kicks off at 1pm BST / 2pm CET / 5am PT / 8am ET on July 18th and runs for 72 hours in an unprecedented celebration of Splatoon 2. In typical Splatfest fashion, players will have the choice of one of two teams, this time around you'll need to side with Team Chaos or Team Order.
A new Shifty Station will make its debut in the final 24 hours of the event, with Splatfest's previous 23 stages being playable in rotation for the first 48 hours. Nintendo is also celebrating two years of Splatfest with in-game gear being distributed in your Switch news feed.
It's also been revealed that a post-Splatocalyptic update will drop sometime after the event, brining with it a new mode to play 24 stages with night-time aesthetic in private Turf War battles.
Splatoon 2 launched July 21st, 2017, and Nintendo has supported the game with regular updates and content including paid DLC since its release. With this Splatfest celebrating two years of Splatfest and continuous content, this is bound to be a celebration that you should not miss!
Inklings and Octolings, are you excited for the final Splatfest starting on July 18th? Pick a side and get ready for a Splatastic celebration!
Splatoon 2 - Final Splatfest Announcement - Nintendo Switch