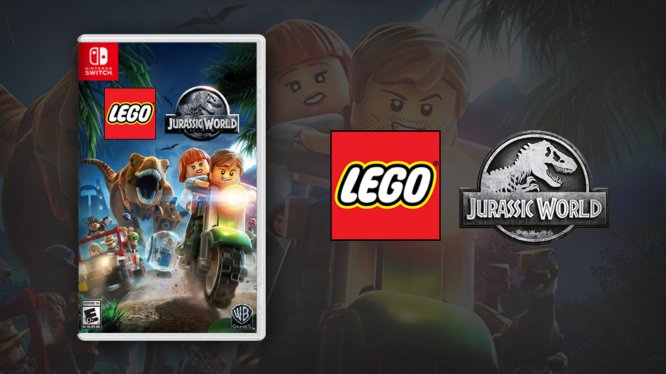 Despite the vast number of LEGO games on Nintendo Switch, Jurassic Park fans have been eagerly awaiting news on whether or not the LEGO Jurassic World/Park titles would ever make their way Switch-bound. However, thanks to a recent game rating, the wait no finally appears to be over!
A new game rating submission for a Nintendo Switch port of LEGO Jurassic World has recently popped up on the Tawainese rating boards website. Although the submission itself features generic cover art of the game, the application clearly states that the version of LEGO Jurassic World under review is for the Nintendo Switch.
The rating's existence not only confirms that a Switch port is in the works, but that TT Games and Warner Bros most likely have it near completed and an official announcement could be just around the corner
In addition to the LEGO video-game adaptation of Jurassic World, past releases of the same game have also included playable story-lines from the original Jurassic Park, The Lost World and Jurassic Park II – offering players all four movies to explore. It's not specified in the current rating which games are included for Nintendo Switch. However, considering every other platform release has contained all four and the artwork submitted matches up, there's little reason to suspect any cuts.
So if you're looking for some more LEGO titles to play on the go, keep your eyes peeled for an official LEGO Jurassic World Switch announcement, as it's most likely inbound very soon!