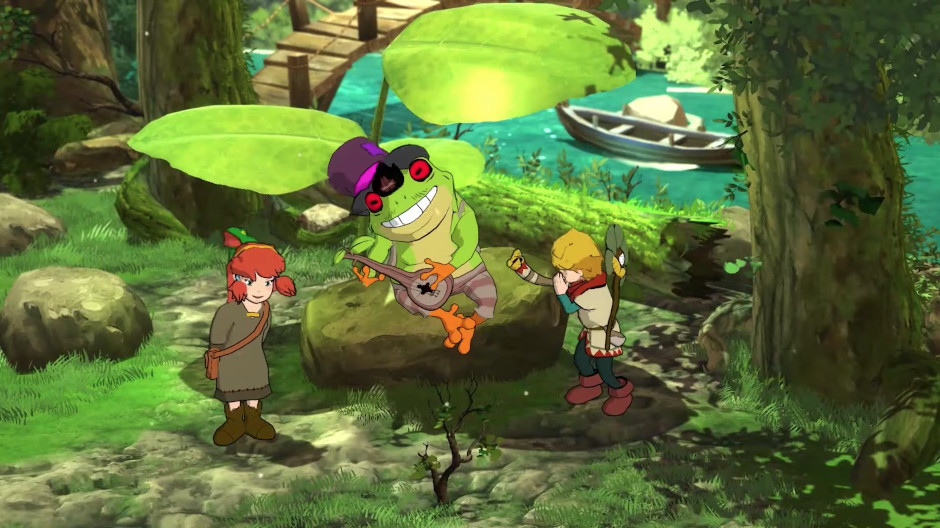 It feels like every Indie World and Nindies presentation, someone on the LootPots team has to type the words 'Ghibli-inspired'. This time it's referring to the gorgeous action-adventure game, Baldo!
During today's Indie World, we got a new glimpse at the game alongside a new release window. Baldo is set to release as a Nintendo Switch timed console exclusive in Summer 2020.
First announced back in 2019, Baldo's beautiful reveal trailer drew plenty of comparisons to Ni No Kuni's cel-shaded art-style. Some also compared it to The Legend of Zelda's classic top-down dungeoneering gameplay. However, as we only had one trailer to go by, many eager fans were wondering when they would have their questions answered.
Well, as it turns out those comparisons were apt! As revealed by the game's art director Fabio Capone, NAPS team's inspiration for the game stems from the two-person team's mutual love of action-adventure RPGs and classic Japanese animation!
The new trailer also showed off more of Baldo's quirky world and characters. Some are friendly, like the cat-witch and musical-hobo-frog, and others not so much. We saw a glimpse at some of the enemies including lizards wielding clubs and giant knight statues come to life.
The trailer's narration revealed a few new tidbits of information about how the game will play too. Baldo has an open world to explore packed with puzzles, dungeons, and interesting locations. Those looking for a new Zelda-style adventure to tide them over until Breath of the Wild's sequel is released might want to keep an eye on this one. For the trailer and other news, check out the full Indie World presentation below.

Nintendo Switch Indie World