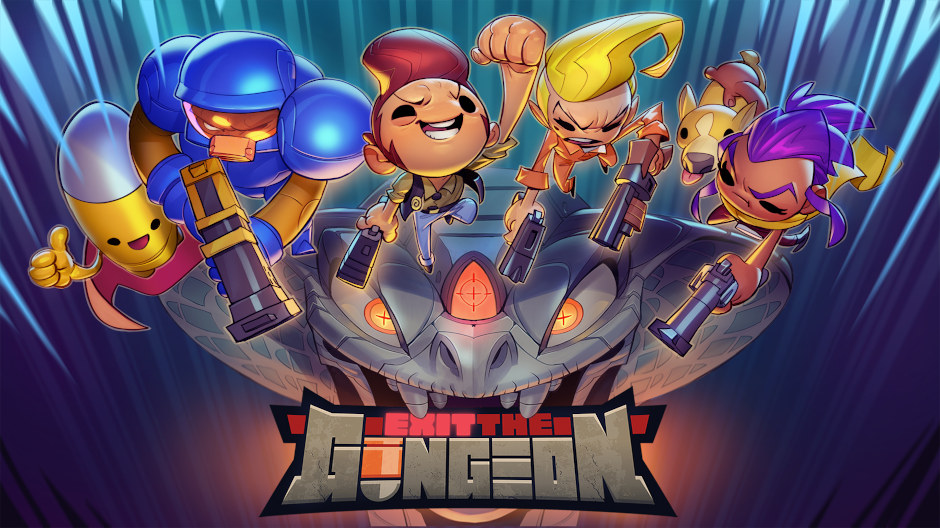 Today's Indie World Showcase presented a number of exciting new indie games heading to Nintendo Switch, including Dodge Roll's Exit the Gungeon which will be available today as a timed console exclusive.
Releasing as a direct sequel to 2016's Enter the Gungeon, Exit the Gungeon is a bullet hell dungeon climber that follows the band of 'Gungeoneers' as they escape the perilous dungeon explored in the previous game which is now on the verge of collapse. Exit the Gungeon's release on Switch marks its console debut, having been previously exclusive to Apple Arcade, and will be a timed console exclusive for the Nintendo Switch.
With hundreds of weapons and gear to choose from combined with interchanging rooms, enemies and bosses, you can be sure that no two attempts while playing Exit the Gungeon are the same. This vertical dungeon climber has been described by the developers as a "rogue-like-lite", with each run being shorter than those of the original game, giving it more of an "arcade-y feel". If the game has even half as many items, weapons and enemies as Enter the Gungeon, you can be sure that it will be packed full of exciting quality content and an addictive gameplay loop that will keep you playing for hours doing "just one more run".
Exit the Gungeon marks Dodge Roll's second game release so be sure to show some support if the trailer piqued your interest or if you enjoyed the first title.
While playing the first game definitely isn't necessary to dive into Exit the Gungeon, Enter the Gungeon is currently 50% off at £5.49 / $7.49 / €7,49 until March 20th for those who want to give it a try.
Exit the Gungeon will be available for purchase later today on the Nintendo eShop for $9.99 / £8.99 / €9,99. Check out the launch trailer for Exit the Gungeon below.
Exit the Gungeon launch trailer