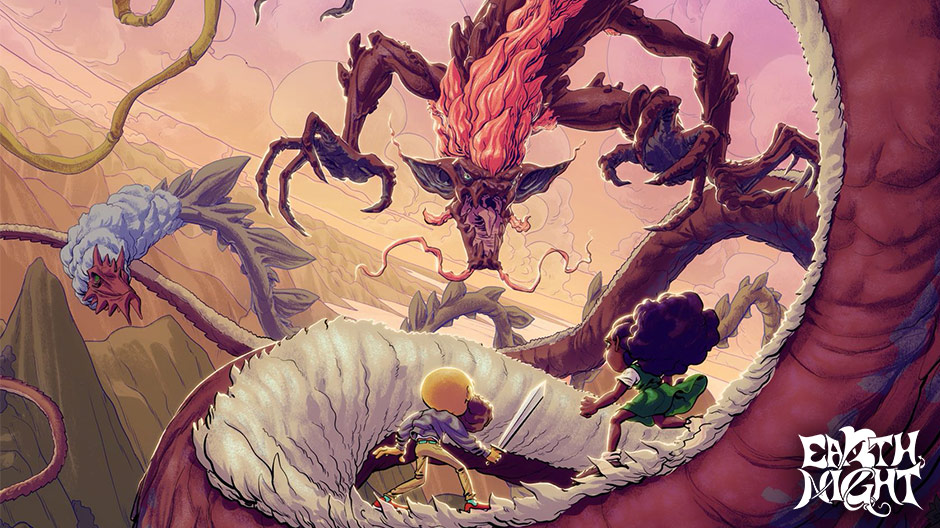 Earth has been overtaken by dragons, mankind has been exiled to space, and humanity's final hope rests solely in the hands of… a student and a freelance photographer?
They might not be your typical dragon-slaying heroes, but Sydney and Stanley are ready to show you what they've got when EarthNight hits Nintendo Switch on December 3rd.
Pitched as a "painting brought to life", EarthNight is a side-scrolling platformer that boasts over 10,000+ frames of hand-crafted art and animation. Dropping into the role of two unlikely heroes, players must traverse their way through 5 layers of the atmosphere, dash across the backs of deadly dragons, and reclaim Earth to save mankind.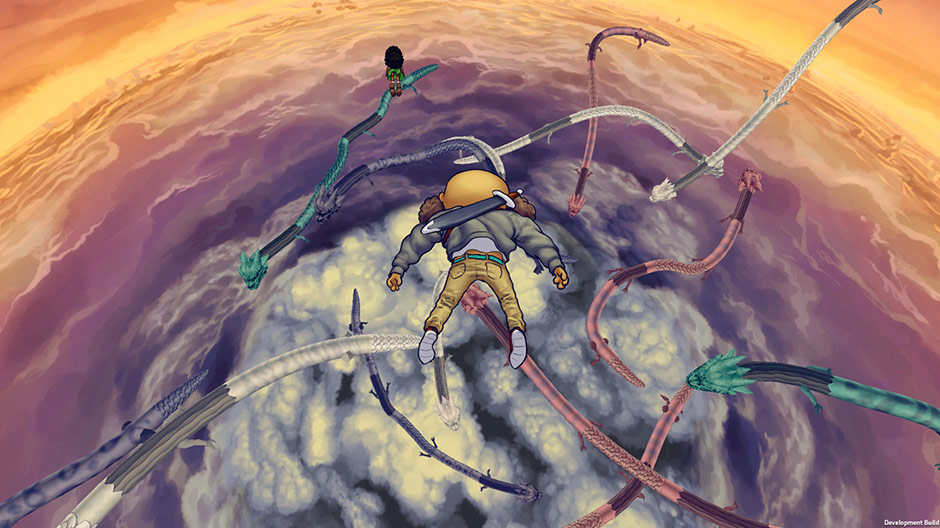 Utilising over 35 game-altering powerups alongside its procedurally generated levels, EarthNight promises "near-infinite" variations that will make each and every run feel unique. Whether your playing as the bushy-bearded Stanley or the ethereally charged Sydney, they'll be plenty of secrets, dragon eggs and exits to uncover on your journey down.
EarthNight is set to launch for Nintendo Switch on December 3rd 2019 and will be priced at £12.59 / $14.99 / €13,99. PlayStation 4, PC and Mac releases are also planned for the same date.
Has EarthNight's dragon apocalypse piqued your interest? Then dive into the trailer below to see the game in action.
Earthnight - Nintendo Switch Trailer