Friday, September 20th 2019, is probably best known to Nintendo fans as the launch date of the Nintendo Switch Lite and The Legend of Zelda: Link's Awakening remake. Since its release, Link's Awakening has received a tonne of rightful praise for its nostalgic trip down memory lane, but you know what? Chances are you've overlooked something just as good.
While I am extremely excited to be playing one of the only Zelda games I've never experienced before, I find my attention keeps deviating to another game that was also released on that fateful Friday – Ni no Kuni: Wrath of the White Witch.
Developed by Level-5 games, Ni no Kuni is a JRPG notable for the involvement of iconic Japanese animation house Studio Ghibli. Originally released in Japan for the Nintendo DS back in 2010, the game was enhanced and brought to the west a year later on the PS3 (in 2011). Fans of the series rejoiced at the news that the PS3 version of the game was being remastered for PS4, Xbox One, and PC but some Switch owners were less than thrilled to find out we'd be getting a straight-up port of the PS3 version, despite releasing on the same day and date as the remaster with no updated visuals and no enhancements.
Don't let that put you off though! Yes, there have been a few reports of bugs from reviewers and critics but Ni no Kuni: Wrath of the White Witch is still worth playing on the Switch. It would be a real shame if this modern classic was completely overshadowed by Nintendo's latest Zelda game, which released on the same day. So here's why Ni no Kuni: Wrath of the White Witch is worth your time…
Ghibli the Loot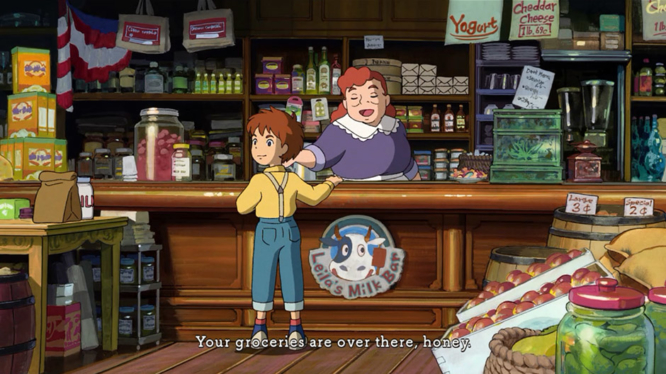 You probably know Studio Ghibli as the Japanese animation studio behind classics like Princess Mononoke, Howl's Moving Castle, and Spirited Away. What you might not know is that they also played a large role in the creation of Ni no Kuni, being responsible for a lot of the game's story and characters, as well as the hand-drawn, animated cutscenes.
The studio approached development as if they were making a feature film, which makes the game feel authentic to any fan of their previous work. Oh, and the rousing, almost familiar soundtrack is also co-composed by frequent Ghibli collaborator, Joe Hisaishi.
My Girlfriend is a huge fan of Studio Ghibli's movies, so I sat her down with the controller to play the first hour of Ni no Kuni and within minutes the game's surprisingly sad story had her sobbing. Level-5 and Studio Ghibli's collaborative efforts have crafted a game that feels like you're playing a heartwarming, wholesome animated classic.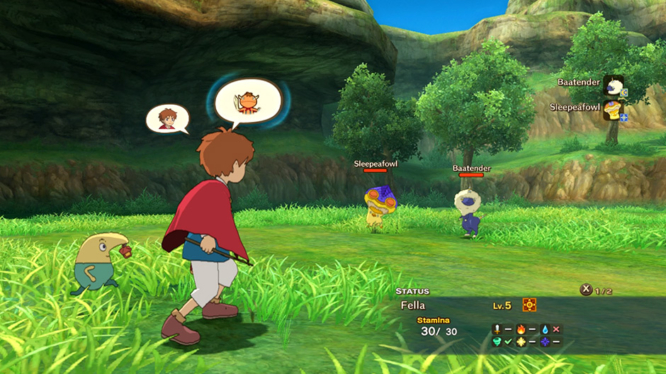 It's not just Studio Ghibli's involvement that makes Ni no Kuni worth playing. Level-5's pedigree as a developer speaks for itself with Professor Layton, Yokai Watch, and Fantasy Life all becoming beloved franchises that stand out as highlights of the DS' and 3DS' libraries. Level-5 has been making quality games for over 20 years and clearly know how to make a good RPG. Ni no Kuni is no exception.
A Beloved Adventure
To get a quick overview of Ni no Kuni's critical success, the PS3 version of Ni no Kuni holds an average Metacritic score of 85 after 89 reviews with the user score sitting at an 8.7 even 8 years after its original release. The Nintendo Switch port is currently sitting at a score of 82, which from my time with the game I think is slightly unfair due to the circumstances. The smaller number of reviews for the Switch version means that one outlet's experience with performance issues and glitches has a bigger effect on the average score.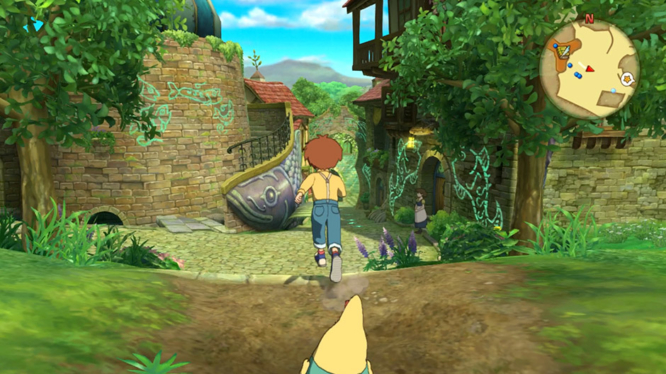 I played the introductory portion of the game twice over, looking for technical issues to discuss for this piece and I was surprised to find that I couldn't find any of the issues reported. After a cursory look online, it seems like most people who have played the game aren't having that experience either.
Whether it's just bad luck, a dodgy install or an underlying problem that's already been addressed – I don't think it's fair to pass the Switch version off as a bad port because, based on my time with Ni no Kuni, the port seems identical to the critically and publicly successful PS3 release — except now it's portable.
Bang for Your Budget
If you're the kind of gamer who doesn't buy every single new game that comes out and instead budgets for maybe 1 or 2 games a month, then I imagine you've had a pretty difficult September so far. There have been so many great games to choose from on Switch alone, so picking which one is going to be the best use of your money is a minefield.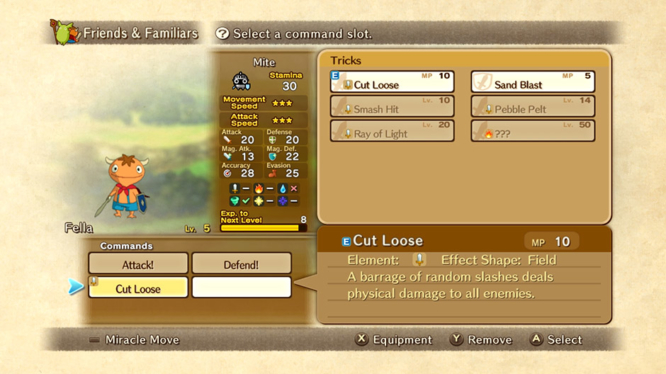 How you value your money won't be the same as everyone else – you might prefer shorter, high-quality experiences as you don't need to dedicate dozens of hours of your precious time to finish them. If that's the case, then Link's Awakening's 10-15 hour adventure is perfect for you. If you're looking for a title that's got a bit more quantity, as well as quality, then I think Ni no Kuni could be the game for you this September.
As I said before, Ni no Kuni is an open-world JRPG, which should tell you something about the game's length and scope. The game should take you on average 45 hours to beat if you're just going to stick to the story. If you're the kind of person who enjoys exploring every nook and cranny of a world and completing every side quest you come across, then you're looking at around double that.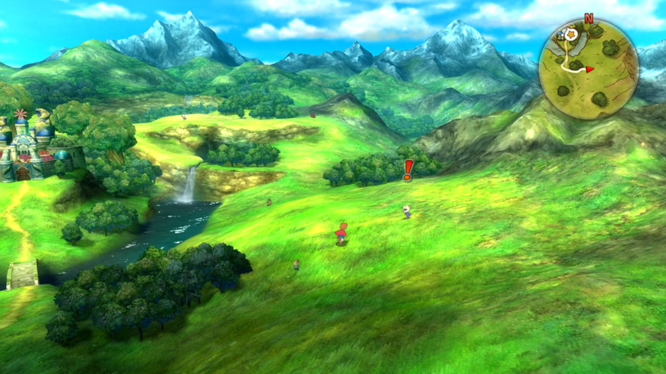 New to You
For a lot of people, Link's Awakening is a nostalgic trip down memory lane. It's a faithful 1:1 remake of a Game Boy game with a gorgeous new lick of paint, which means a lot of you reading this will have experienced the game in full already. Not to say that Link's Awakening doesn't hold up or isn't worth playing on Switch, but it's hardly breaking new ground for hardcore Nintendo fans. However, Ni no Kuni is a game that was only available on a Nintendo console in Japan back in 2010, so to a lot of Nintendo gamers, it's brand new.
Even if you're not a primarily Nintendo gamer there's a chance you may have missed Ni no Kuni when it was exclusive to PS3. However you cut it, this game could be a contender for your next favourite JRPG and you don't even know it yet.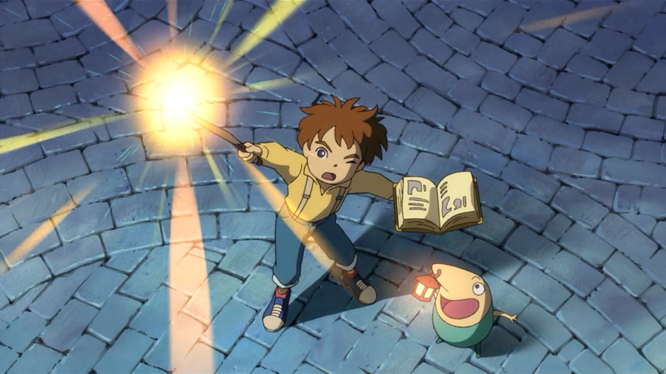 This sentiment is something that the Switch's library kinda thrives on. All the previously Wii U exclusive titles are games that most of the Switch audience is just discovering for the first time, giving them a second lease of life. So after your trip back to Koholint Island, I hope you consider checking out Ni no Kuni: Wrath of the White Witch on Nintendo Switch.
---
All LootPots opinion pieces and reviews are done in a completely honest and transparent manner. For more information please refer to our policy page. A digital copy of the game was provided by the publisher.