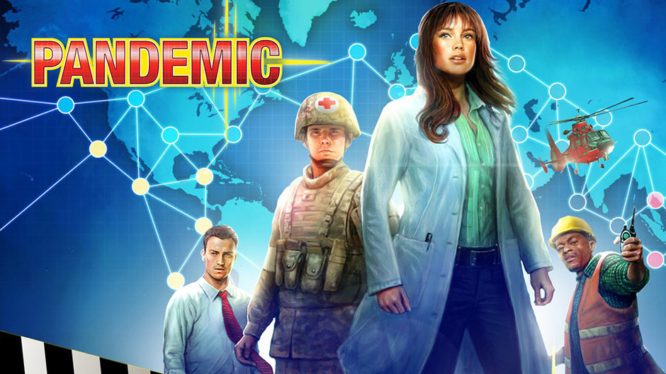 Pandemic, the disease-fighting strategy board game from Z-Man Games, is now coming to Nintendo Switch. Set to launch on August 1st 2019, Pandemic will be available to download from the Nintendo eShop for $19.99.
Tasked with fighting the spread of multiple diseases across the globe, Pandemic throws players into the role of an elite disease control team. Supporting up to five different players, each with their own unique character and skills, you and your team must strategically work together to stop epidemics and find the cures.
According to Asmodee Digital, who are developing the Switch version, the upcoming port will stay true to the original board game – offering a turn-based cooperative experience that rewards both teamwork and wise decisions.
In addition to offering couch co-op, Pandemic on Switch will also feature a single-player mode that allows the player to manage multiple characters themselves. Asmodee Digital have also revealed that additional content for the game is also scheduled to release at some point in September 2019.
The upcoming DLC is based on the board game's expansion "On the Brink", offering Switch players a new form of virus alongside additional roles and events to help them save humanity.
Pandemic and its expansions became a huge hit in the board game world, shifting over a million copies and claiming the "Best Family Game" award back in 2009. So hopefully the Nintendo Switch version won't disappoint.
Pandemic is set to launch for Nintendo Switch on August 1st 2019 and will be available digitally for $19.99. Pricing for other regions is yet to be announced.
Pandemic - Announcement Trailer