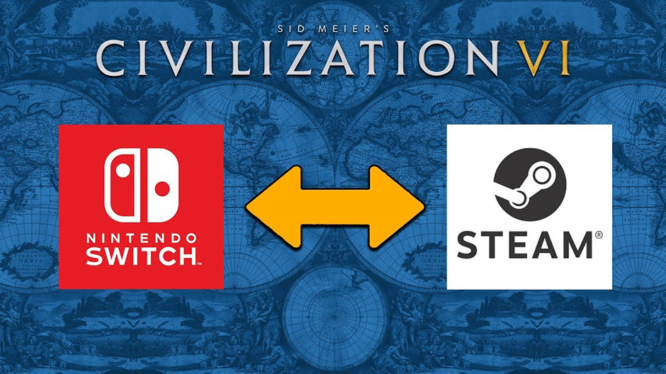 This generation of hardware and software has certainly crossed some hurdles that would have been considered unthinkable before. Announced through the Sid Meier's Civilization Twitter page, Civilization VI will now support cross-platform cloud saves between the Steam and Nintendo Switch versions of the game.
Between cross-platform milestones like Rocket League and Fortnite, cross-platform cloud saving is an interesting concept that allows players to pick up and play their games between different platforms. Civilization VI's implementation, which allows the Steam and Switch versions of the title to share game save data, means that players can continue their progress whether playing at home on PC or on-the-go with Switch. In order to enjoy this feature, players must create a 2K account, link the 2K account to their Civilization VI game, and tick on multi-platform cloud saving in the in-game options menu.
There are some version restrictions and required updates for each platform in order to enjoy this feature. So if you want to make use of the shared saves, be sure to double check that both versions are fully up-to-date. Civilization VI's cross-platform saves are for the base game only (considering the differences in content) and requires at least version 1.0.0.314 of the game on PC and version 1.0.3 (or higher) of the Nintendo Switch game. For a visual representation on how to enable multi-platform cloud saves in your game, check out the official trailer featured below!
Civilization VI - Cross-Platform Cloud Saves