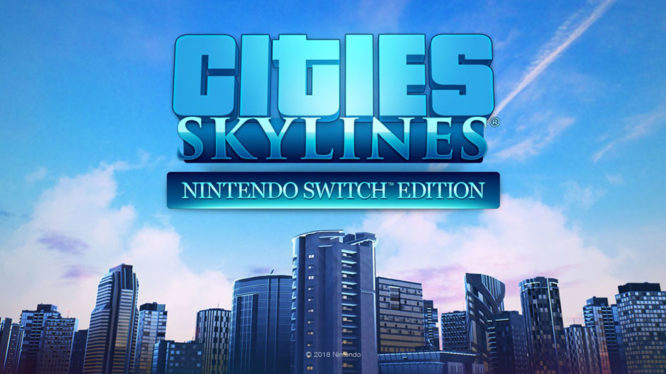 The popular city-building simulator, Cities: Skylines is available to download from the Nintendo Switch eShop now for £35.99 / $39.99 / €39,99. The release follows an announcement during tonight's Nintendo Direct.
Developed by Colossal Order as a follow-up to their Cities in Motion games and published by Paradox Interactive, Cities: Skylines was initially released on Windows, Mac and Linux in 2015. Ports for both PS4 and Xbox One were made available in 2017.
As is common in the genre, players take the reins as a city planner and must work to keep the town running by handling all aspects of urban planning. Zoning, traffic management, taxation and budgeting for things like education and healthcare all have to be taken into consideration by the player.
Cities: Skylines Nintendo Switch Edition includes the base game as well as the first two expansions, After Dark and Snowfall. After Dark brings nightlife to the game and allows you to add venues such as nightclubs and casinos to your city, and Snowfall adds snow to the game.
The Switch version of the game also takes full advantage of HD rumble to help find the best spot to place service buildings.
If you're keen to get your city planner hat on then be sure to head over to the Nintendo Switch eShop now to download Cities: Skylines.