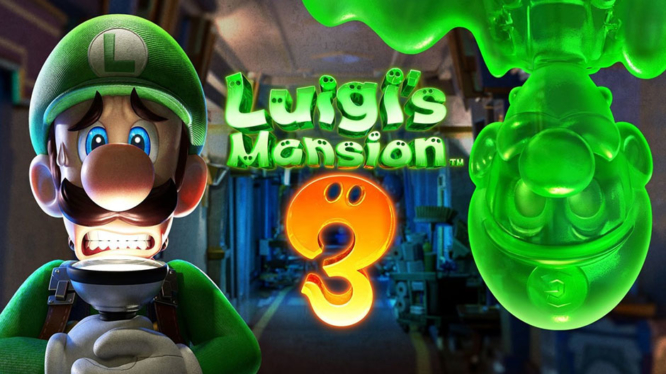 This halloween, prepare yourself for a fright as you check-in to a haunted hotel in Luigi's Mansion 3 on Nintendo Switch!
The highly anticipated follow-up to Luigi's Mansion: Dark Moon was announced for a 2019 release and that window was confirmed once more during this year's E3 Nintendo Direct. While fans speculated that Halloween would be a natural release date for the spooky sequel nothing was set in stone by Nintendo, that is, until now.
Fans of the Luigi's Mansion series will be able to pick up this latest instalment on October 31st, 2019 as both a physical or digital release. Nintendo has also added the title to their Game Voucher program, allowing Switch Online members to save a little when purchasing two Switch games from the eShop.
If you're not sold on the game yet, be sure to check out the latest trailer embedded below to see what ghostly and gooey adventure Luigi's Mansion 3 has to offer. New moves, the return of Gooigi, and more are in store when it comes to Nintendo Switch this Halloween on October 31st, 2019.
Luigi's Mansion 3 - Luigi's nightmare trailer (Nintendo Switch)