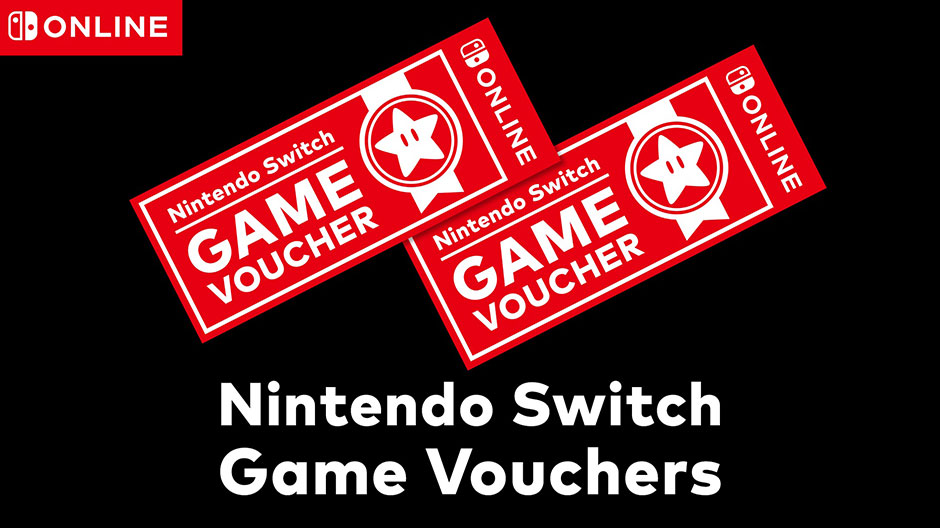 In addition to all of the Super Mario Maker 2 news, Nintendo has revealed a limited time offer available to Nintendo Switch Online subscribers called "Game Vouchers" during the latest Nintendo Direct. These Vouchers are redeemable for a select number of Nintendo Switch games and can be purchased in pairs, for £84.00 / €99,00 / $99.99  (while also scoring you 420 / 495 / 500 gold coins, repectively).
Players who purchase these Game Vouchers can redeem them for any eligible Nintendo Switch title to download from the Nintendo eShop. Current eligible titles include hits like The Legend of Zelda: Breath of the Wild, Pokemon: Let's Go Pikachu or Eevee, Super Mario Odyssey, Super Smash Bros. Ultimate, and many more!
Unreleased titles like Super Mario Maker 2 are also eligible, with games like Fire Emblem: Three Houses and Astral Chain becoming available in the future. Since these titles typically retail digitally for around £59.99, redeeming two vouchers for two top price games ends up saving you £35.98 (plus the added bonus of gold coins).
These Game Vouchers are valid until one year (365 days) after purchase, but will only be available until July 31, 2019 and cannot be transferred or returned. Vouchers can be redeemed at the same time, or on their own as long as it's within one year of your purchase date!
Does this offer pique your interest? Game Vouchers are available to purchase now for £84.00 / €99,00 / $99.99.
Introducing Nintendo Switch Game Vouchers