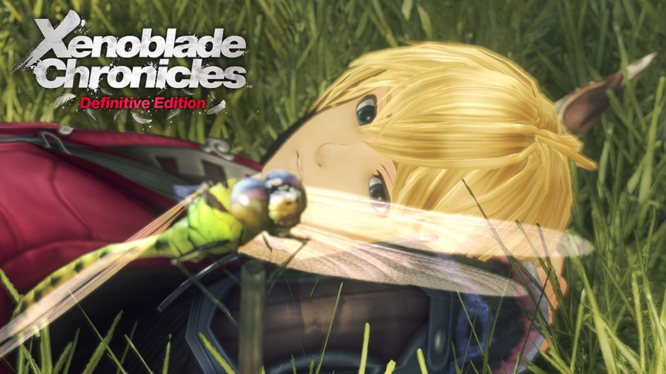 The first game in Monolith Soft's action RPG-turned-franchise "Xenoblade Chronicles" will be arriving on Nintendo Switch as "Xenoblade Chronicles: Definitive Edition" in 2020! The surprise announcement came at the close of Nintendo's September 2019 Nintendo Direct presentation.
Xenoblade Chronicles first released in 2012 on the Nintendo Wii, receiving praise and critical acclaim from Nintendo fans and reviewers alike. The title was so well received, that the game was later ported to the New Nintendo 3DS family of systems in 2015 as Xenoblade Chronicles 3D. Now, it looks as though Xenoblade Chronicles will be getting a third lease of life, as Nintendo has confirmed that a "Definitive Edition" of the game will launch for Switch in 2020.
Following the original 2012 release, the Xenoblade Chronicles franchise has exploded. Additional titles have launched on Nintendo Wii U (Xenoblade Chronicles X), Nintendo Switch (Xenoblade Chronicles 2) and the franchise has even received representation in other first-party Nintendo titles like Breath of the Wild. The upcoming Definitive Edition finally gives Switch owners the chance to either relive or enjoy the original adventure on Nintendo's latest hybrid device!
Embark on a journey through Bionis and Mechonis with Shulk, Reyn, Fiora, and more when Xenoblade Chronicles: Definitive Edition launches for Nintendo Switch next near!
Xenoblade Chronicles Nintendo Switch Announcement