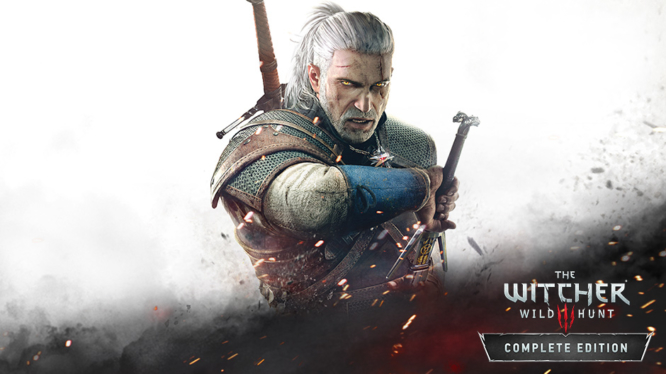 Following The Witcher 3: Wild Hunt's grand unveiling for Nintendo Switch, additional details about what CD Projekt Red has in store for Switch fans have now been revealed. From dynamic resolution to a Nintendo Switch first, there's plenty of interesting info to be had from this seemingly "impossible" port.
Physical collectors will be pleased to hear that The Witcher 3: Wild Hunt on Switch isn't just a "Complete Edition" in name only. Between CD Projekt Red confirming a ~32GB file size and the retail release containing the base game, 2 expansions, plus all 16 DLCs; it seems as though Witcher 3 will be the first Western Nintendo Switch title to use the larger 32GB Game Card. Fortunately, that means no ugly download warning plastered on the boxart.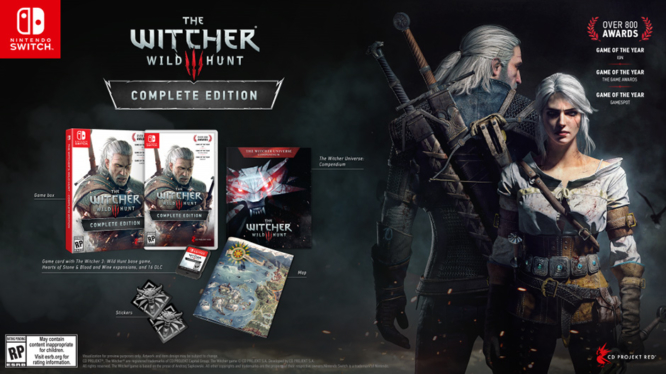 If you weren't already impressed, then you'll be glad to know that's not all the retail release comes packing. In addition to an apparently "impossible" port with all add-ons crammed into a tiny cart, the retail edition of Witcher 3 for Switch will also include: The Witcher Universe: Compendium book, Witcher School of Wolf stickers, a full-colour fold-out map, and an outer box to house it all. As for price, the physical release is currently available to preorder from Amazon for around $59.99 / £59.99. Not bad for over 150 hours of award-winning gameplay!
As for how the game actually fairs on Nintendo Switch, CD Projekt Red have revealed that the game will make use of a dynamic resolution (similar to Breath of the Wild). When the Switch is docked, The Witcher 3 will run at a resolution of 720p. In handheld/portable mode, Switch users can expect a 540p resolution on the hybrid's 720p screen. It's currently unknown what frame-rate the Witcher 3 will run at on Nintendo Switch, but judging from clips shown so far, it's most likely targeting 30 FPS like previous console releases.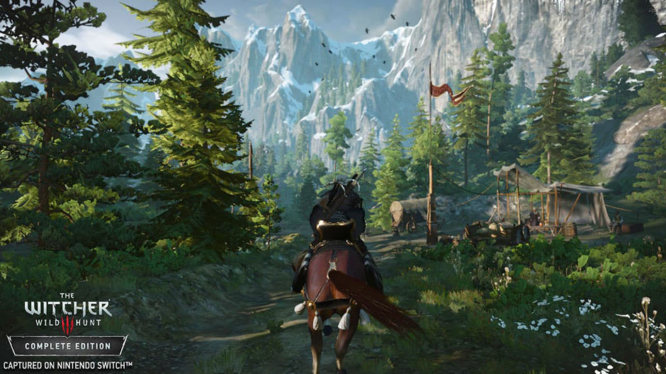 The Witcher 3: Wild Hunt and every piece of downloadable content are officially set to launch for Nintendo Switch in 2019. However, considering past retail leaks, fans could be exploring the open world adventure as early as September. The physical retail release is currently available to preorder on Amazon for around $59.99 / £59.99 with the cost for the digital eShop version yet to be revealed.