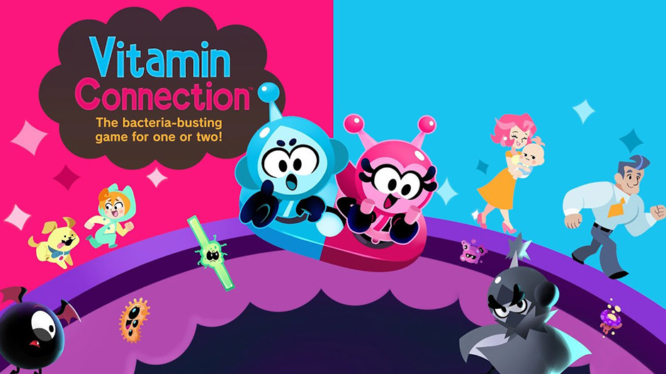 Vitamin Connection, the bacteria-busting adventure from Wayforward, is set to launch exclusively for Nintendo Switch on February 20th 2020. The release date announcement comes alongside a brand new trailer showcasing what the colourful co-op title has in store for players.
Designed to make use of the Nintendo Switch's unique hardware, Vitamin Connection tells the story of Via-Boy and Mina-Girl as they venture through a microscopic world to fight off evil bacteria. Equipped with a trusty "Capsule Ship" and "Vitamin Beam", players will need to guide the miniature heroes through tricky terrain, defeat enemies, and ultimately save the Sable family from sickness.
While Vitamin Connection looks like it'd be best played in co-op (with one player taking control of each character), Wayforward has stated that the game will also be completely playable solo.
Vitamin Connection is set to launch in both digital and limited physical formats on February 20th 2020. The digital version will be available to purchase for $19.99 on the Nintendo eShop, while the physical version will be available from Limited Run Games priced at $34.99 (standard) / $64.99 (limited edition).
If you'd like to find out more about Vitamin Connection (and bob along to some extremely Japanese music) then be sure to check out the official trailer below:
Vitamin Connection - Nintendo Switch