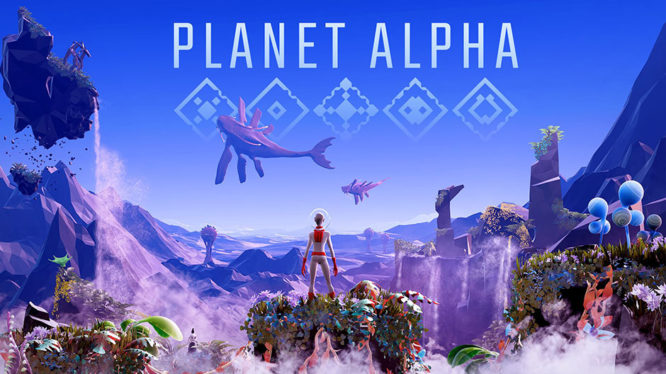 Side-scrolling, sci-fi platformer Planet Alpha is available now on the Nintendo Switch eShop for £15.99 / $19.99 / €19,99. Players who pick the game up before September 11th can get the game for the discounted price of £13.59 / $16.99 / €16,99.
Players will find themselves marooned on the beautiful, alien world of Planet Alpha. This mysterious place is filled with intrigue and it's up to you to unravel the secrets of Planet Alpha while avoiding the dangers imposed by countless enemies. As you explore the world more-and-more of the game's story is unravelled, and it's your job to put the pieces together.
Planet Alpha makes use of a day-night cycle and relies on it as a core gameplay mechanic. As the game progresses you'll discover you also possess the ability to manipulate time to your advantage.
The game's launch is somewhat special and marks the 100th game published by veteran developer and publisher Team17 since the company opened their doors in 1990. To mark the occasion, Team17 are giving a copy of Worms Armageddon to anyone who purchases the game via Steam and is discounting the game on consoles until September 11th.
Players can begin exploring Planet Alpha today on Nintendo Switch, PC, PS4 and Xbox One.
Planet Alpha launch trailer