Roller Champions, a new IP from Ubisoft, appears to have been leaked ahead of its official announcement. The upcoming game, which is reportedly an online-only title, also appears to be heading to Nintendo Switch.
Rumoured to be announced around E3 2019, Roller Champions is said to be an online-only multiplayer title based on the sport Roller Derby. Players will allegedly be able to dodge and tackle members of the opposing team, whilst shooting and passing the ball between players on the same team. An image depicting the rumoured game's menu also shows that Roller Champions will include some element of customisation, player profiles and a leaderboard system.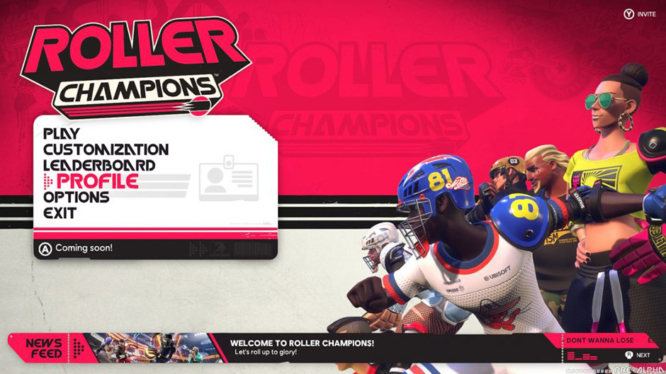 The leaks, which appear to have originated from a pre-alpha build of the game, also claim that Roller Champions contains various telling files. The most notable of these were a control map for the Nintendo Switch (indicating a Switch port is in the works) and an "E3 Demo" graphic (suggesting that the game will be present during E3 2019).
While no official word from Ubisoft regarding the potentially leaked title has been provided, Roller Champions is expected to be announced (at the very latest) during E3 2019. However, considering the recent blow-out of information, Ubisoft may find reason to shift their current plans and address the leaks earlier.
Roller Champions will allegedly be heading to PC and Nintendo Switch at some point in future. As with all rumours though, no matter how convincing, this information should be taken with a nice dose of scepticism until an announcement is officially made.
Sources: New_WabiSabi, nintendosoup, spieltimes.com